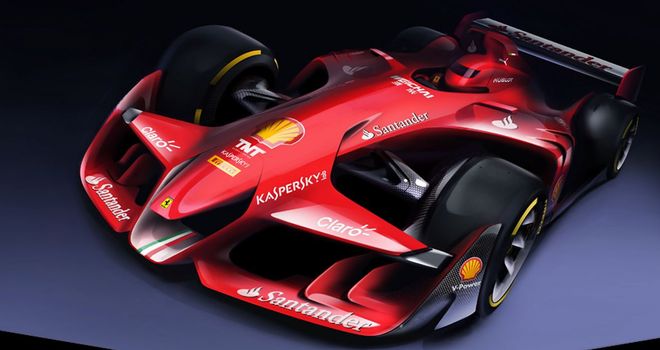 (skysports.com)
The Scuderia Ferrari Formula One Team have revealed images of a concept Ferrari Formula One car and have asked fans to share their thoughts on what they think of the photos.
The images were released as teams are set to meet on Tuesday to discuss the future direction of the sport and just one day after Lotus F1 Team Principal Gerard Lopez criticised Formula One Supremo Bernie Ecclestone for what he described as the archaic management style of the sport.
Formula One began a new era in 2014 when the sport reduced the size of the power units from 204 litre V8 engines to 1.6 litre V6 turbo charged power units. New Scuderia Ferrari Team Principal Maurizio Arrivabene stated at the launch of his teams new car last month that in the future Formula One cars not only have to sound appealing to the fans but the looks of the cars need to be improved dramatically.
Arrivabene is not the only Formula One management figure to think this way as McLaren Group Chairman Ron Dennis believes that if there is to be dramatic changes in Formula One that they should come into effect in 2017 as it will less expensive to make changes as 2016 is too soon to introduce new changes.
One idea put on the table and looks to have been approved is to increase the power of the 1.6 litre V6 power units so that they are putting 1000bhp.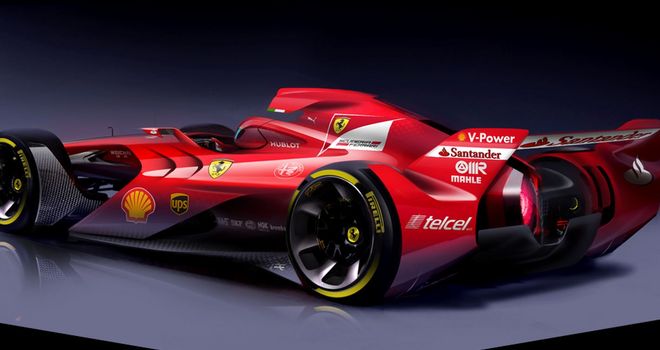 (skysports.com)
© Ben Johnston 2015