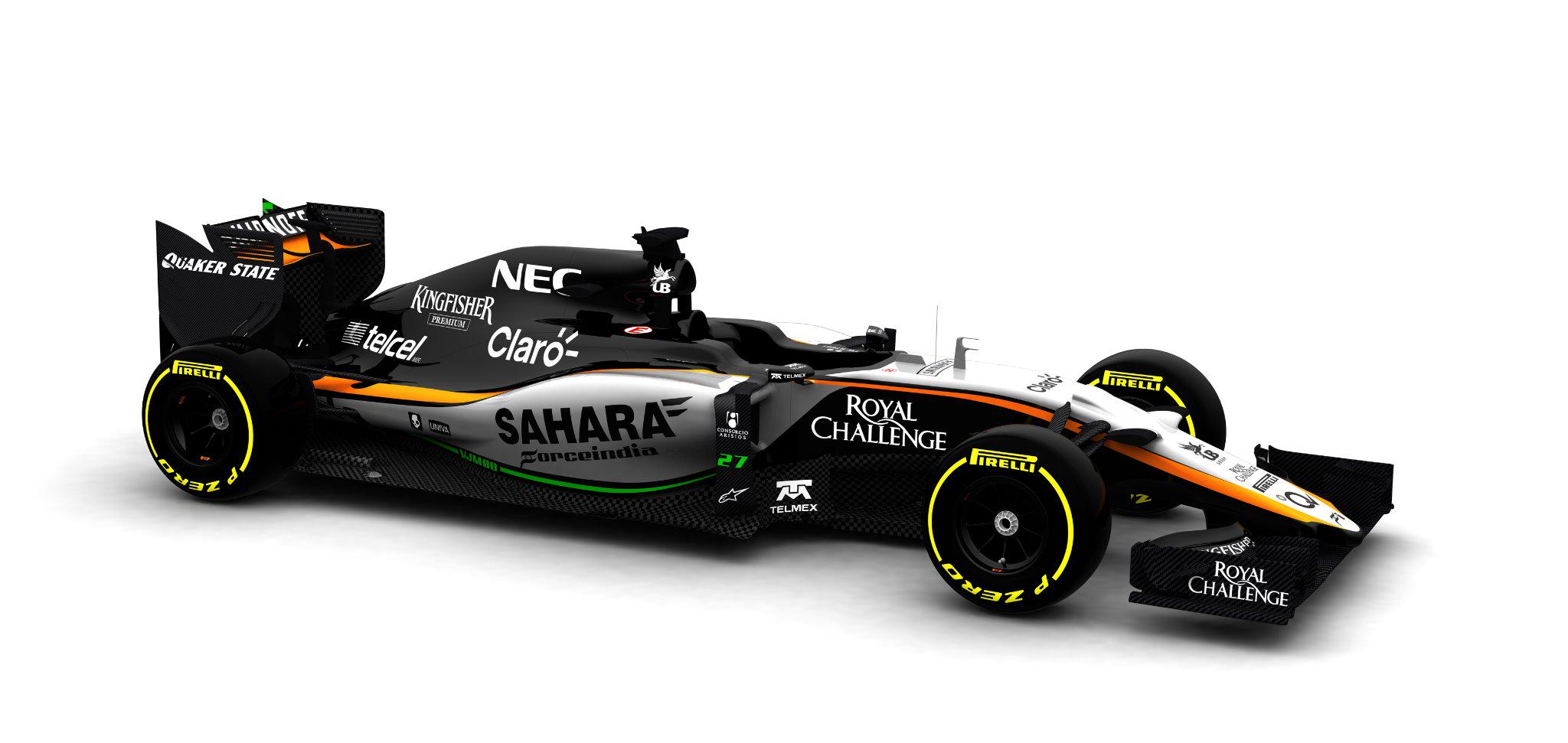 (Sahara Force India Formula One Team)
The Sahara Force India Formula One Team's 2015 car the VJM08 will be run during the final winter test this week.
The Silverstone based outfit have yet to run the new car over the winter due to delays in the production of the chassis and made their first on track appearance in at the circuit last week with the 2014 car where they put Mercedes test driver Pascal Wehrlein in the car while both race drivers Nico Hulkenberg and Sergio Perez also drove the car.
Team COO Otmar Szfnauer confirmed that the new car will arrive at the Circuit de Catalunya on Friday morning and will be set up to run in the afternoon and as much as possible over the weekend. The new chassis was successfully fired up at the factory.
The team have yet to confirm who will drive on what days but as the car arrives of Friday they may put both Nico Hulkenberg and Sergio 'Checco' Perez in the car over the afternoon before giving both drivers a day each in the car on Saturday and Sunday.
© Ben Johnston 2015