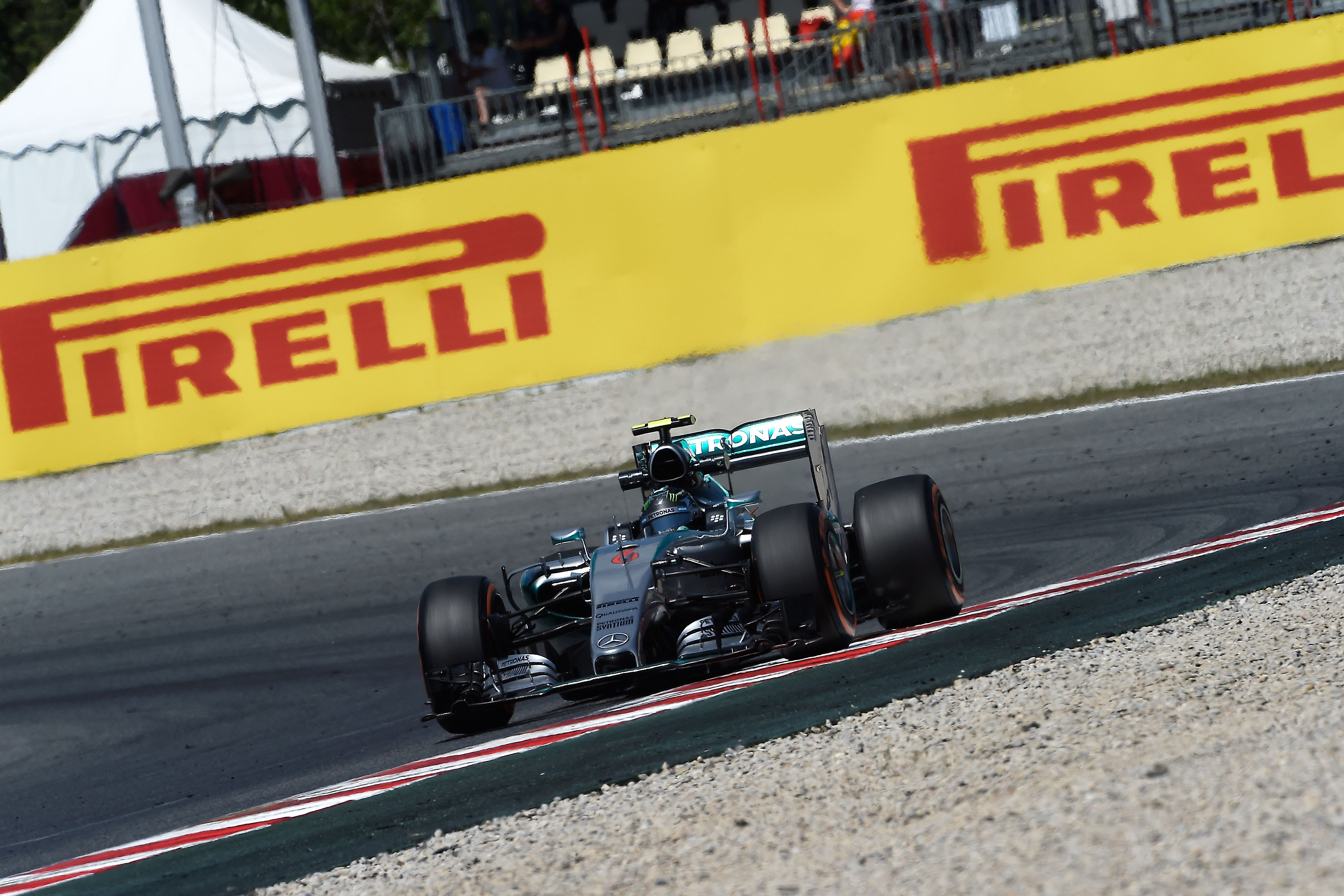 (Pirelli Motorsport Media)
Pirelli go into tomorrow's race expecting the majority of teams to opt for a two stop pit strategy however the race is doable on a faster three stop strategy.
The Spanish Grand Prix at the Barcelona Circuit De Catalunya takes place over a total distance of 66 laps.
The entire top ten in qualifying completed their fastest flying lap on a new set of the White walled Medium compound tyre. Mercedes AMG PETRONAS F1 Team's Nico Rosberg set a fastest time of 1m 24.681s to claim his first pole position of the season.
Pirelli predict the best strategy is to start on the Medium compound tyre and change to another set of Medium tyre on lap 23 and switching to the Hard tyre on lap 50 to finish the race.
A three stop strategy can be done by starting on the Medium, pitting for the Medium again on lap 17 and once for the Medium on 35 before finishing the race on the Hard compound tyre, pitting for that on lap 55. Speaking ahead of Sunday's race, Pirelli Motorsport Director Paul Hembery stated:
'

Qualifying ran along the lines that we expected, both in terms of relative car performance and also tyre behaviour. Wear and degradation are in line with expectations, to make a two-stopper tomorrow the most likely strategy, even though a three-stopper is in theory slightly faster. Track temperatures have been warm today and these are the same conditions that we will experience during the race tomorrow. Consequently the teams should have enough accurate data to formulate the optimal race strategy for tomorrow and work out where they might be able to gain a tactical advantage.

'
© Ben Johnston 2015