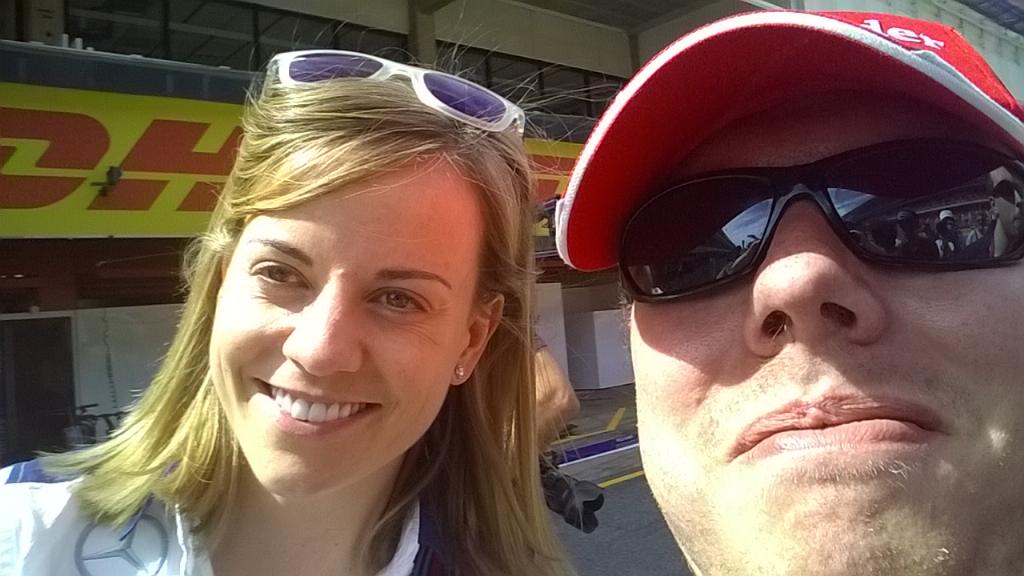 (© Ben Johnston 2015)
It has been reported that Susie Wolff will consider her options following her outing for the team at the British Grand Prix in Silverstone later this summer.
The Scot finished in 14th place in Friday's Free Practice 1 at the Barcelona Circuit De Catalunya which was a fantastic result as she finished ahead of regular Grand Prix starters like McLaren's Fernando Alonso and Sergio Perez.
Wolff who has been with the Williams team since 2012 was over looked by the outfit when it came to them picking a reserve driver based on the fact according to Deputy Team Principal Claire Williams that Adrian Sutil, who they have brought has race experience with the new turbo charged hybrid powered Formula One car.
However, Wolff has more than proved herself as being capable to drive a Formula One car and should she decide to leave Williams, the team will be kicking themselves particularly if as will more than likely be the case, she will be picked up by another Formula One team. Wolff, contrary to belief is A) Not a Williams purely due to the fact that her husband Toto was on the board of the team at the time and more importantly B) IS NOT A MARKETING TOOL, if that were the case she is in the wrong sport.
Susie Wolff has more than proven herself able to compete in Formula One and in her case she has always said she is not looking for a race seat but wants to show that female racing drivers can make it in a male dominated sport.
It is time that the gender barrier in Formula One was broken, after all some of the top managers in the sport are female and there a number of female engineers working in the garages up and down the pit-lane so it is about time that Formula One had a female driver RACING.
The sport claims to be the pinnacle of motor racing however IT certainly is NOT when it comes this topic it is in the stone-age.
Bernie Ecclestone's idea of an all-female F1 category to run alongside the 'main event' is not only ridiculous but also insulting. Female drivers have earned the right to race alongside their male counterparts.
Look at Max Verstappen's mother, Sophie Kumpen, not only did she compete again Infiniti Red Bull Racing Team Principal Christian Horner in junior category but she beat him too. IT'S TIME FOR FORMULA ONE TO WAKE UP!
© Ben Johnston 2015