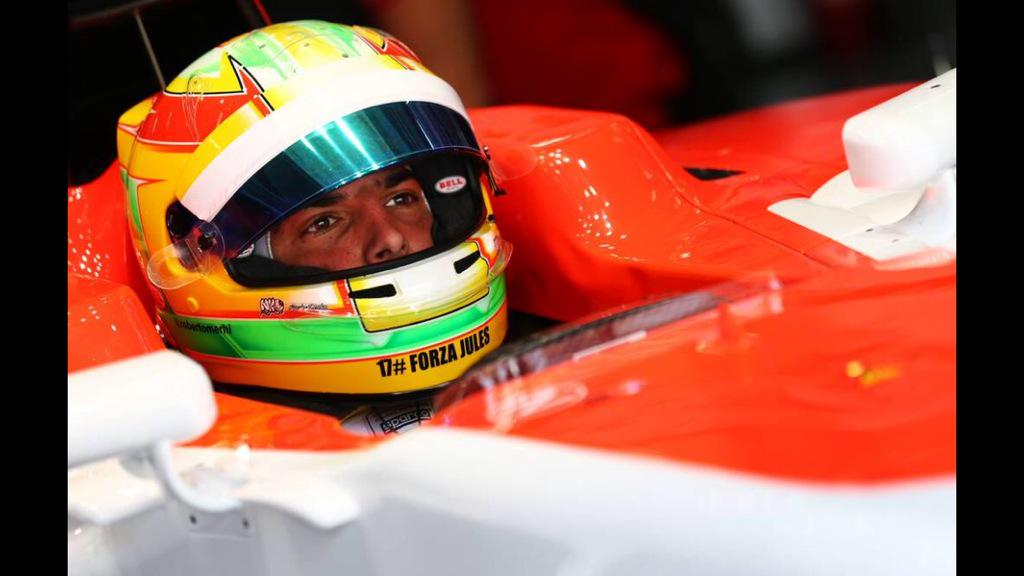 (@ManorF1Team via Twitter)
Manor F1 Team driver Roberto Merhi has hailed the incredible effort made by the outfit after he completed his first ever Grand Prix distance.
The former Caterham F1 Team reserve driver finished Sunday's Malaysian Grand Prix at the Sepang circuit in 15th place having previously only taken part in one Free Practice session with Caterham last season.
The Spaniard was announced as one of the Manor F1 Team drivers less than a month ago and Sunday's race was the first time that he had driven the Manor car. He was the only one of Manor's drivers to compete in the race as Will Stevens failed to start the event due to a fuel pressure problem.
The outfit attended the season opening Australian Grand Prix but were unable to get the cars out on track due to problems firing up the Ferrari power unit.
Merhi stated:
'I am really proud of us. Coming into the weekend we knew things would not be easy, we had to work very hard and stay focused every step of the way.'
Merhi went on to say that was sorry that his team mate Will Stevens was unable to race but he believes that by completing the Malaysian Grand Prix it is a great starting point for the entire team and that they can build on this progress for the next race in China and beyond.
The team will be hoping to get both Will Stevens and Roberto Merhi on track for the Chinese Grand Prix which takes place in two weeks' time at the Shanghai International Circuit.
© Ben Johnston 2015