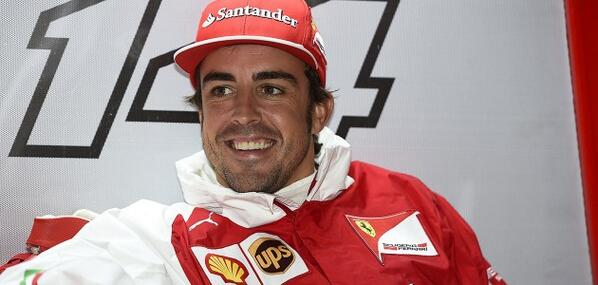 (Scuderia Ferrari SpA via Twitter)
Ferrari's Fernando Alonso will be in France on 14th June to wave the green flag for the 82nd edition of the legendary LeMans 24 Hours.
The Spaniard, who won the Formula One world champion with Renault in 2005 and 2006 told Ferrari's official website:
'I am very happy to have been chosen to start this race. Alonso went on to say: "because it is one of a handful of races that has defined the history of motor sport." Alonso will be able to see at first hand the Endurance cars, that this year more than ever have many elements in common with Formula 1 cars. "I'm keen to check out the details on this type of car. In Formula 1, we have also entered the hybrid era and I am curious to find out more about the working methods and technology involved in this series."
Alonso went on to say that he is looking forward to catching up with former Formula One driver Mark Webber, as the pair have a very good relationship.
"For sure, it will be nice to see Mark Webber, who is a great friend of mine. We miss him in Formula 1 and I want to know how he's getting on in Endurance racing."
Alonso is not the only Ferrari employee to have waved the green flag at the legendary race as Ferrari president Luca Di Montezemelo did the same in 2009.
©Ben Johnston 2014