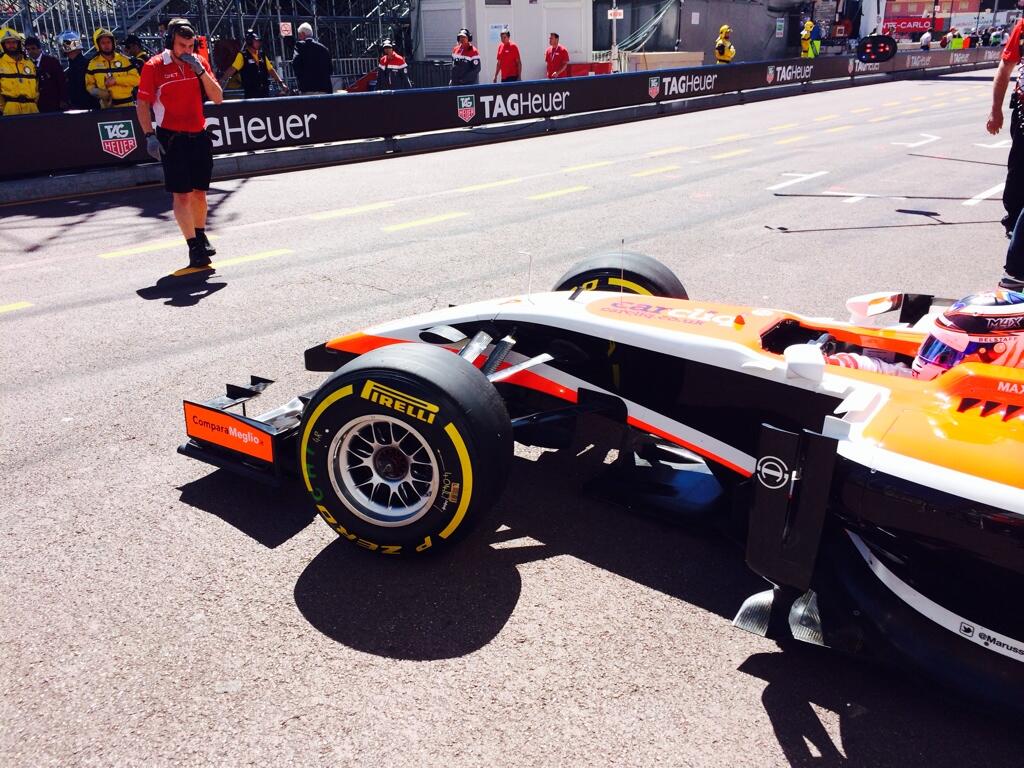 (Marussia F1 Team via Twitter)
The Marussia F1 Team are on target to secure a financial boost at the end of the season as the Banbury based outfit could earn as much as $30 million as a result of Jules Bianchi's points finish in Monaco at the weekend. The team finished the 2013 Formula One season in 10th place and are currently in 9th place on two point's and are currently ahead of the Sauber F1 Team who are yet to score a point this season.
When the team finished in 10th place last season they received prize money in the region of $10 million as they finished ahead of the Caterham F1 Team.
The Ferrari powered team are aiming to challenge the Sauber F1 Team regularly for the rest of the season, their Sporting Director, Graeme Lowdon reveled following the team's performance on Sunday that they had spent £2,000 on upgrades between the Spanish and Monaco Grand Prix. Formula One now heads to to Montreal next week for the Canadian Grand Prix which, despite being a permanent track it has similar characteristics to a street circuit.
Marussia are by far the smallest team on the Formula One grid with a workforce of 197 at the Banbury based outfit. The fact that they are a small outfit doesn't mean that they aren't as professional as the bigger outfit's, in fact this just ads to the determine with the organisation.
To add to the excitement, the Marussia team are just 6 points behind the Lotus F1 Team who finished the 2013 season in fourth place in the Constructors championship. Lowdon explained:
'
We take nothing for granted from that point of view - but it certainly helps. We are just very happy because it is progress. That is the key thing.'
Lowdon concedes that the team do not have a car in the MR-03 to challenge for top ten race finishes on a regular basis.
© Ben Johnston 2014