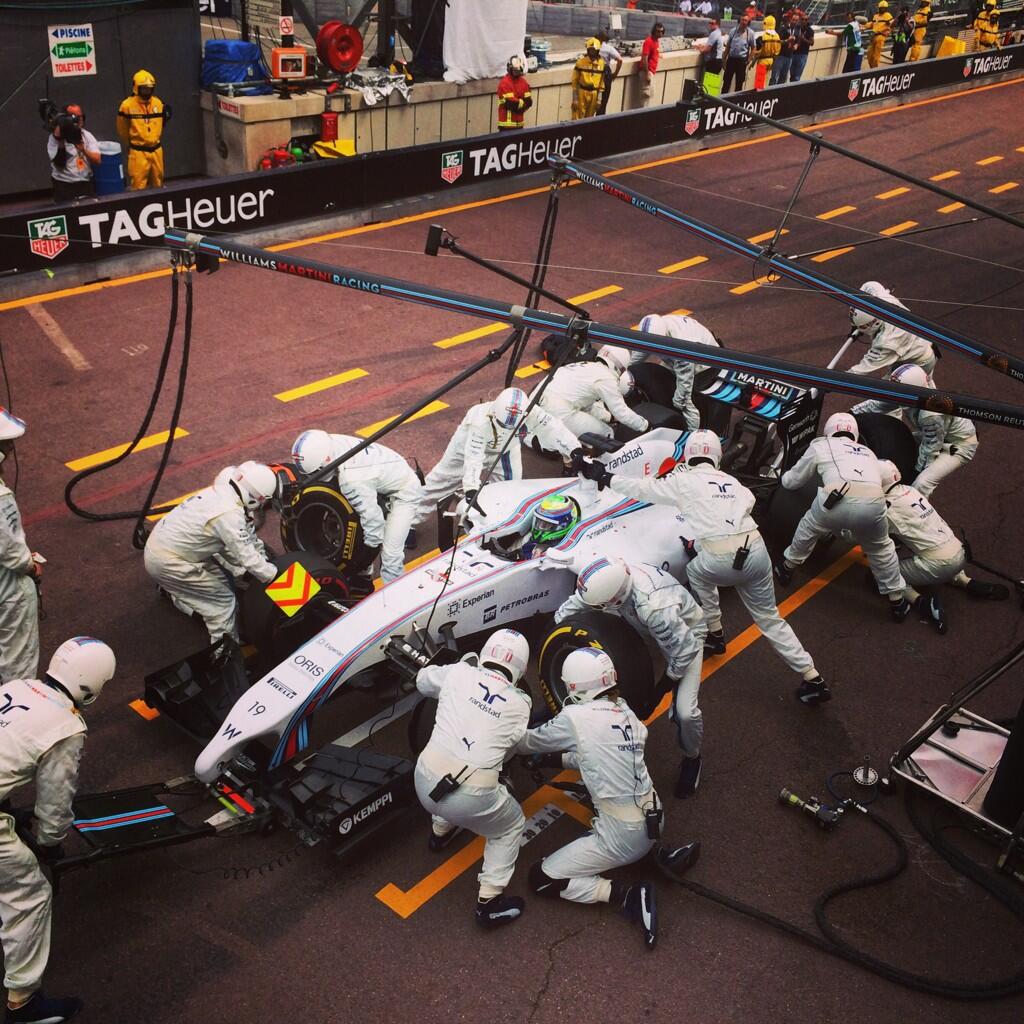 (Williams Martini Racing)
Williams Martini Racing Team's Felipe Massa was surprised but extremely happy to come through the field from 16th on the grid in Monaco to finish the race in 7th place on Sunday to score points for the first time since the Bahrain Grand Prix.
The Grove based outfit have now continued their run of scoring point's in every Grand Prix of the season so far in 2014. The outfit had hoped to have picked up a podium at this stage of the season however that will come eventually. The team are currently 6th in the Constructors championship, equal on 52 point's with the McLaren team.
McLaren are in fifth place after both of their driver's Jenson Button and Kevin Magnussen finished in the points last time out in Monaco. Massa was the only Williams driver to have scored point's in Monaco as Valtteri Bottas retired from the race with a power unit failure.
'
I am very happy with seventh after starting 16th on the grid. I took some risks when I changed strategy at the safety car and had to make my tyres last, which they did. I made the most of the opportunities I had with other cars making mistakes or retiring. Many things could have happened so I am pleased they worked out for the best. A tough weekend turned into a positive one.'
Last season, the Canadian Grand Prix was a difficult event for the Williams team as Maldonado retired from the race following an accident while Valtteri Bottas finished the race in 12th place. The team will be hoping to collect more point's net time out in Canada.
©Ben Johnston 2014