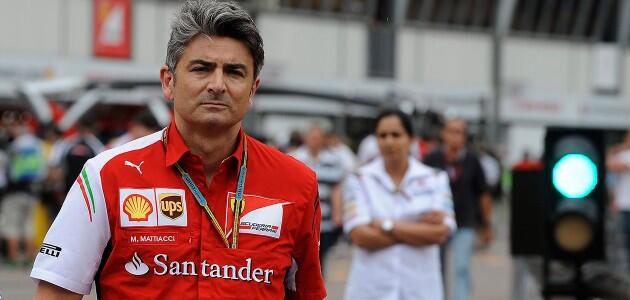 (Scuderia Ferrari SpA via Twitter)
New Ferrari boss Marco Mattiacci has discovered where he feels the team new to improve in order to help them to get to where they want to be and that is competing with Mercedes and Red Bull and challenging for podiums on a regular basis. Kimi Raikkonen was target to finish on the podium last time out in Monaco, however he hit from behind by the Marussia of Max Chilton which resulted in an unscheduled pit-stop that left the Finn unable to return to the podium.
Mattiacci said:
'
In the last six weeks we did a very thorough assessment of which are the opportunities to improve in the short-term and which are the areas that require a medium- to long-term approach to bring Ferrari back to the very highest competitive level,
I'm not going to disclose publicly which areas we need to improve, but it's clear that we need to take some action towards improving the working methodology, overall organisation, making the Scuderia faster, not only on the track, but also in terms of decisions and processes.'
Mattiacci went on to say:
'
I think we have a lot of assets and good people, but I believe if in the market there are people that can bring a strong added value to the team, we will definitely go for it. There is no entity that can stay the same, we need to improve organisational changes and bringing people from the outside. Everybody is doing this it's not only Ferrari.'
Mattiacci's comments comes amid reports over the course of the Monaco Grand Prix weekend that someone within the Ferrari organization had offered Red Bull chief technical officer Adrian Newey £20 million a year to join the team, however in 'the pen' at the Monaco Grand Prix last weekend Mattiacci categorically denied that he had approached Newey and to the best of his knowledge Ferrari president Luca Di Montezemelo has not been in contact with the Englishman.
© Ben Johnston 2014