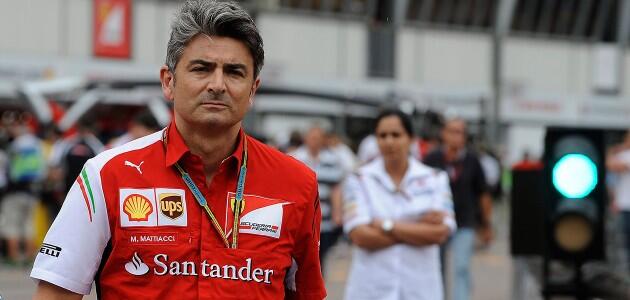 (Scuderia Ferrari SpA via Twitter)
New Ferrari team principal Marco Mattiacci has described Kimi Raikkonen as 'a super cool guy' Mattiacci, who took over the team principal role ahead of the Chinese Grand Prix following the departure of Stefano Domenicali last month. Raikkonen has struggled since his return to Ferrari at the start of the season. He admitted following the Monaco Grand Prix that he is still struggling with the new F14T.
Mattiacci revealed that he has worked in Finland for a number of months so knows how Finn's work. Despite the Iceman's perceived persona in the media, Mattiacci has confirmed that he has found it extremely easy to communicate with the 2007 world champion. Mattiacci said:
'
I have worked before in Finland for several months and I know quite well Finnish people," "Kimi is someone that is Finnish but grew up internationally because of Formula One's travel. He is a super-cool guy and I like him very much. He always has open and very frank discussions and he is professional. He is a great person to work with.'
Formula One heads to North America in just under two week's time for the Canadian Grand Prix where Raikkonen has scored two podium's in Montreal including taking victory at the track for McLaren in 2005.
When asked about communicating with Raikkonen, Mattiacci said:
'
We are all different so sometimes we need to tune the level of communication and the way we talk to people in order to be in the same frequency. I don't find any issue in dealing with Kimi, it's the opposite and I have no problem.'
©Ben Johnston 2014