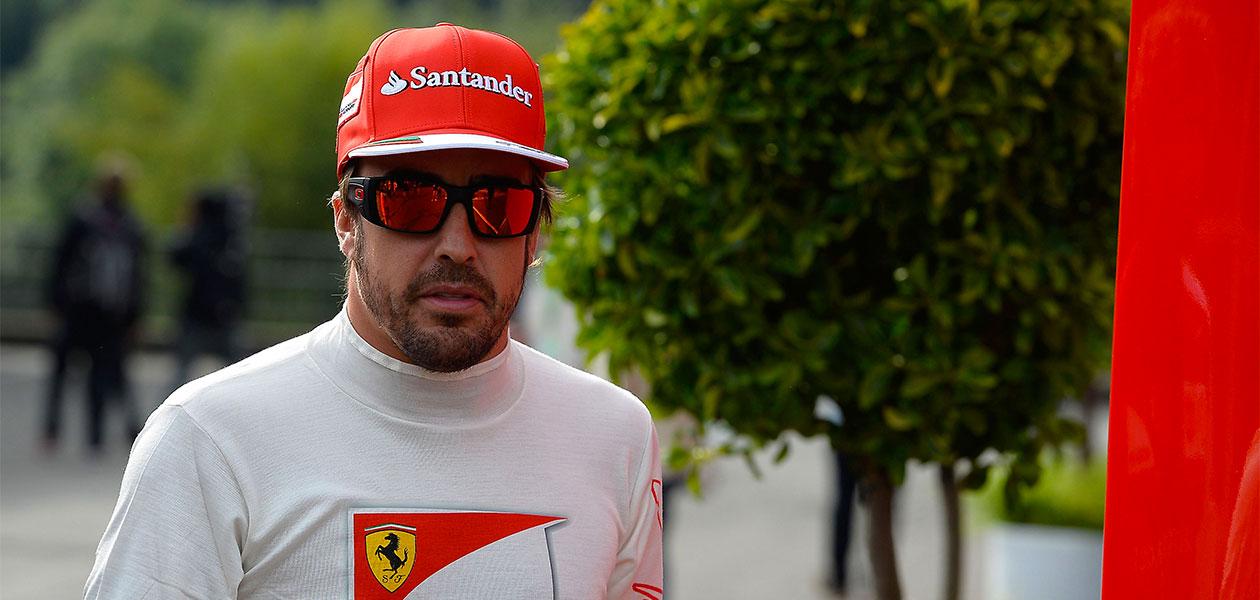 (Scuderia Ferrari SpA via Twitter)
Ferrari's Fernando Alonso is absolutely certain that countryman Carlos Sainz Jr will race in Formula One 'sooner rather than later' and has expressed his surprise that Toro Rosso decided to sign dutch teenager Max Verstappen to replace Jean Eric Vergne instead of Sainz Jr.
Carlos Sainz Jr is part of the Young driver programme at Red Bull Racing and has driven in Formula One when he took part in the 2013 young driver test following the British Grand Prix. The 19 year old is currently racing in the Renault 3.5 Series for DAMS and is currently in first place in the World Series by Renault 3.5 Series championship.
The Spaniard who has yet to experience the new era of Formula One car has shown great pace in his previous outings in a Formula One car.
It was reported over the course of the Belgian Grand Prix weekend that Red Bull could be prepared to pay the Caterham F1 Team to put Sainz Jr in the second Caterham for a Grand Prix weekend as the Caterham F1 Team are powered by a Renault power unit and although talks have been held between the two parties no agreement for a Formula One race debut has been completed but it is expected that a deal will be concluded at some stage during the season.
If a deal is completed it won't be the first time that Red Bull have helped a driver to make their Formula One debut as in 2011 Australian Daniel Ricciardo was handed a race debut with HRT before moving to the Toro Rosso outfit for the following season and now sees himself beating reigning world champion Sebastian Vettel at Infiniti Red Bull Racig after claiming his third Grand Prix victory this season following a gret win at the Belgian Grand Prix at Spa Francorchamps yesterday.
It will be interesting to see if Sainz Jr does gets a Formula One drive this season.
© Ben Johnston 2014