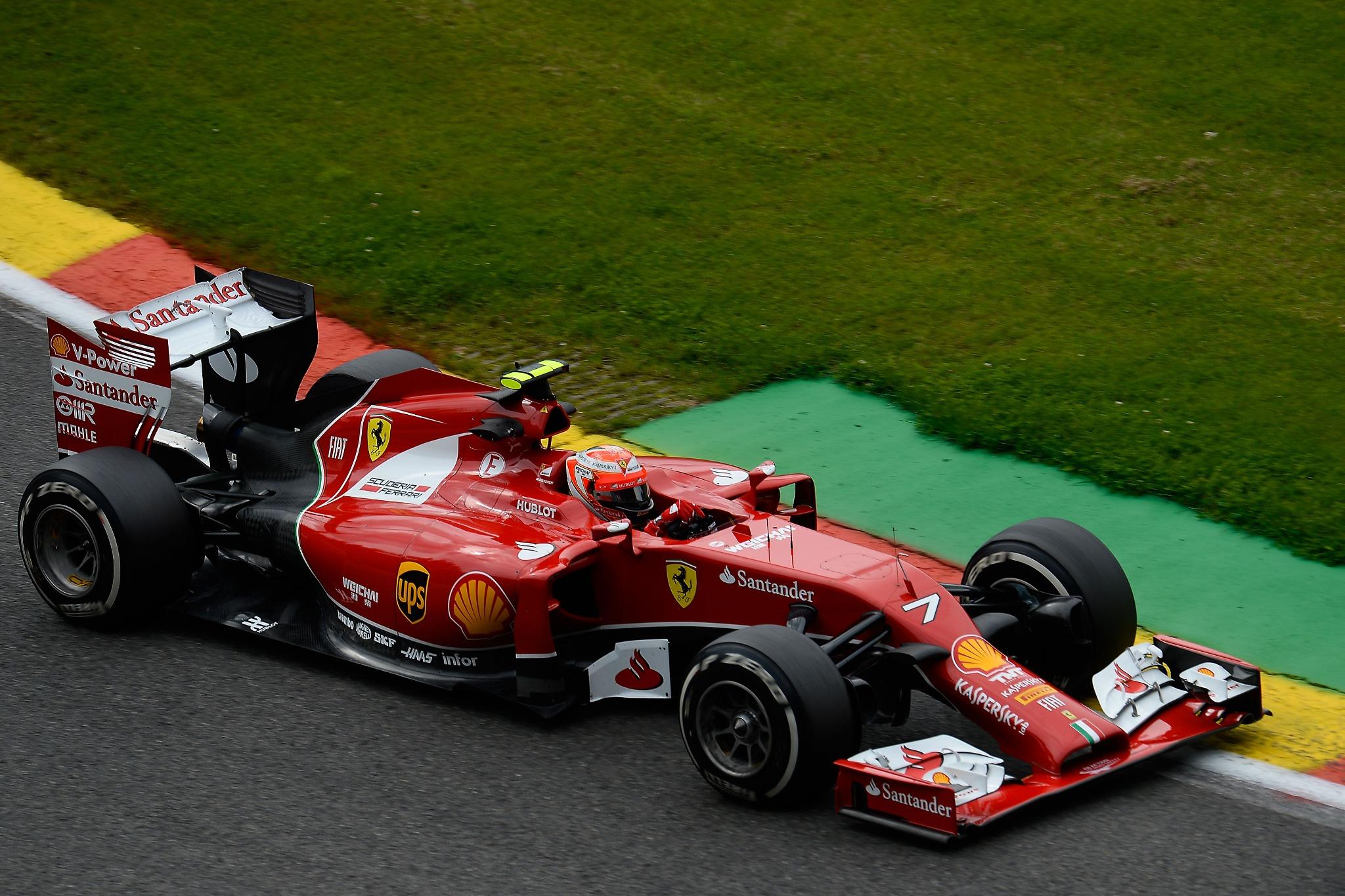 (Scuderia Ferrari SpA via Twitter)
Kimi Raikkonen has praised the recent work done by the Ferrari Formula One Team saying that the Italian are 'Getting stronger'. The Finn recorded his best result of the season at the Belgian Grand Prix at the Spa Francorchamps circuit where he finished in 4th place ahead of team mate Fernando Alonso who ended the race in seventh place.
'Little by little we're getting stronger on every side. For sure we don't have the down-force that some of the other teams have. It's the package. Some circuits are better for us than others but we keep working and improving things little by little.'
The Finn's performance on Sunday has now lifted him into the top ten in the championship for the first time this season after overtaking McLaren's Kevin Magnussen and Sahara Force India's Sergio Perez and is now just one point behind former Ferrari team mate Williams Martini Racing's Felipe Massa who is on 40 points.
At the Hungarian Grand Prix prior to the Summer break Fernando Alonso secured his second podium finish of the season when he finished in second place behind race winner Daniel Rcciardo while Kimi Raikkonen finished the race in 6th place. As the team prepare to head home for the Italian Grand Prix they find themselves in 3rd place in the Constructors championship on 160 points ten ahead of the Williams Martini Racing Team.
Raikkonen will be hoping that he will be in a position to challenge for a podium finish in Monza as the Finn is yet to secure a podium so far this season. Ferrari will also be hoping to close the gap to Infiniti Red Bull Racing who are in second place in the Constructors championship.
© Ben Johnston 2014