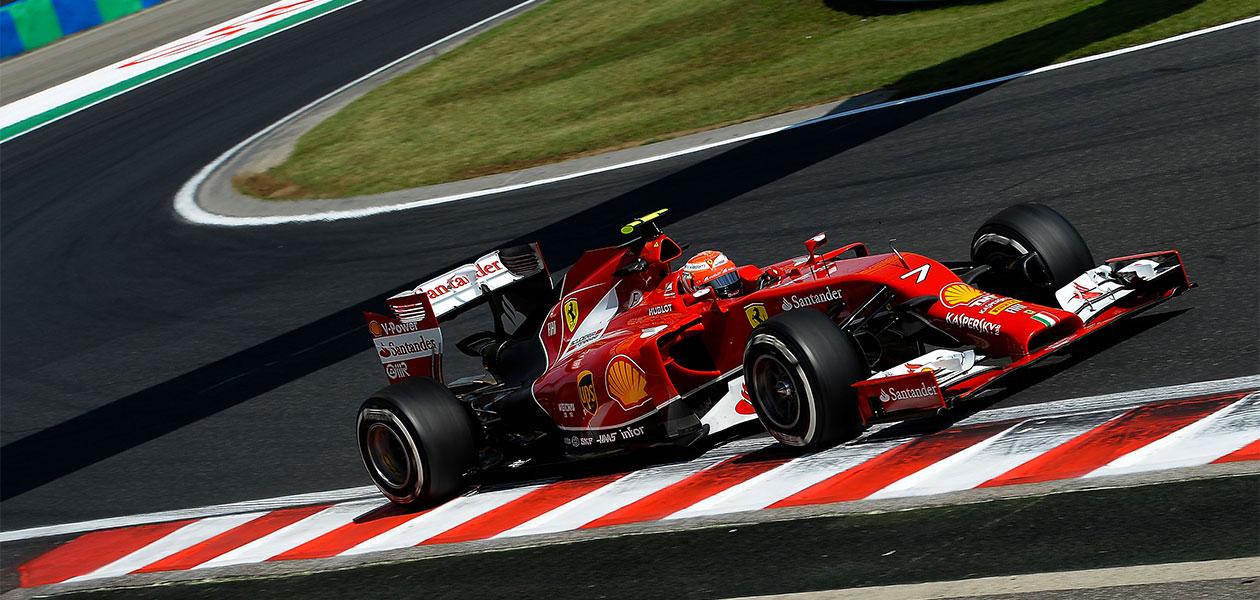 (Scuderia Ferrari SpA via Twitter)
Ferrari's Kimi Raikkonen and Fernando Alonso were happier with how their Friday in Hungary went compared to last weeks performances. Despite some problems in relation to the his tyre's Raikkonen finished the opening practice session in third place behind the two Mercedes and four tenths of a second ahead of Ferrari team mate Fernando Alonso. In the second session the Finn finished in 6th place.
Speaking following the session Raikkonen said:
'
In the first free practice session, we managed to do a good job, testing various solutions on the programme and I was feeling reasonably pleased with the handling of the car. Then, in the afternoon, I went out for a second run on the Medium tyres, because the behaviour of this compound seemed worse as the temperature went up and that affected the handling of the car, while on the Soft I had no problems.
In the second part of the session I did a race simulation with both compounds: unfortunately when I fitted the Mediums I had a problem with the left rear and I had to pit earlier than planned. The telemetry didn't show any problem on the car, so I hope that the data will point us in the right direction for the next two days.'
Fernando Alonso was fourth fastest for Ferrari in the first practice session while in the second session the Spaniard who said on Thursday that he felt the team were going backwards finished the second practice session in fourth place 0.955s behind pace setter Lewis Hamilton.Speaking about his Friday Alonso said:
'
Going from one race to the next doesn't usually involve many changes, but here, unlike what usually happens on a Friday, we had to work a lot on the set-up, to try and adapt the car to the circuit, the tyres and the high temperatures.
So there was rather more work than usual, but it produced results and we improved run after run. Sure, there's still a lot to do to be as competitive as we'd like, but I think we're on the right road. There's less grip here than in previous years, but it's the same for everyone and now we have to try and prepare the car as well as possible for qualifying and the race.
High temperatures like those we saw today are always challenging for the tyres, but the forecast is for cooler conditions from tomorrow and maybe rain on Sunday, so we have to be ready for every eventuality.'
Ferrari will be hoping to regain third place in the Constructors championship this weekend after they were overtaken by the Williams Martini Racing Team last time out at the German Grand Prix last weekend.
Last season Ferrari finished the race in 5th (Alonso) and 8th (Massa) places respectively so the team will be hoping for a better performance this season.
© Ben Johnston 2014