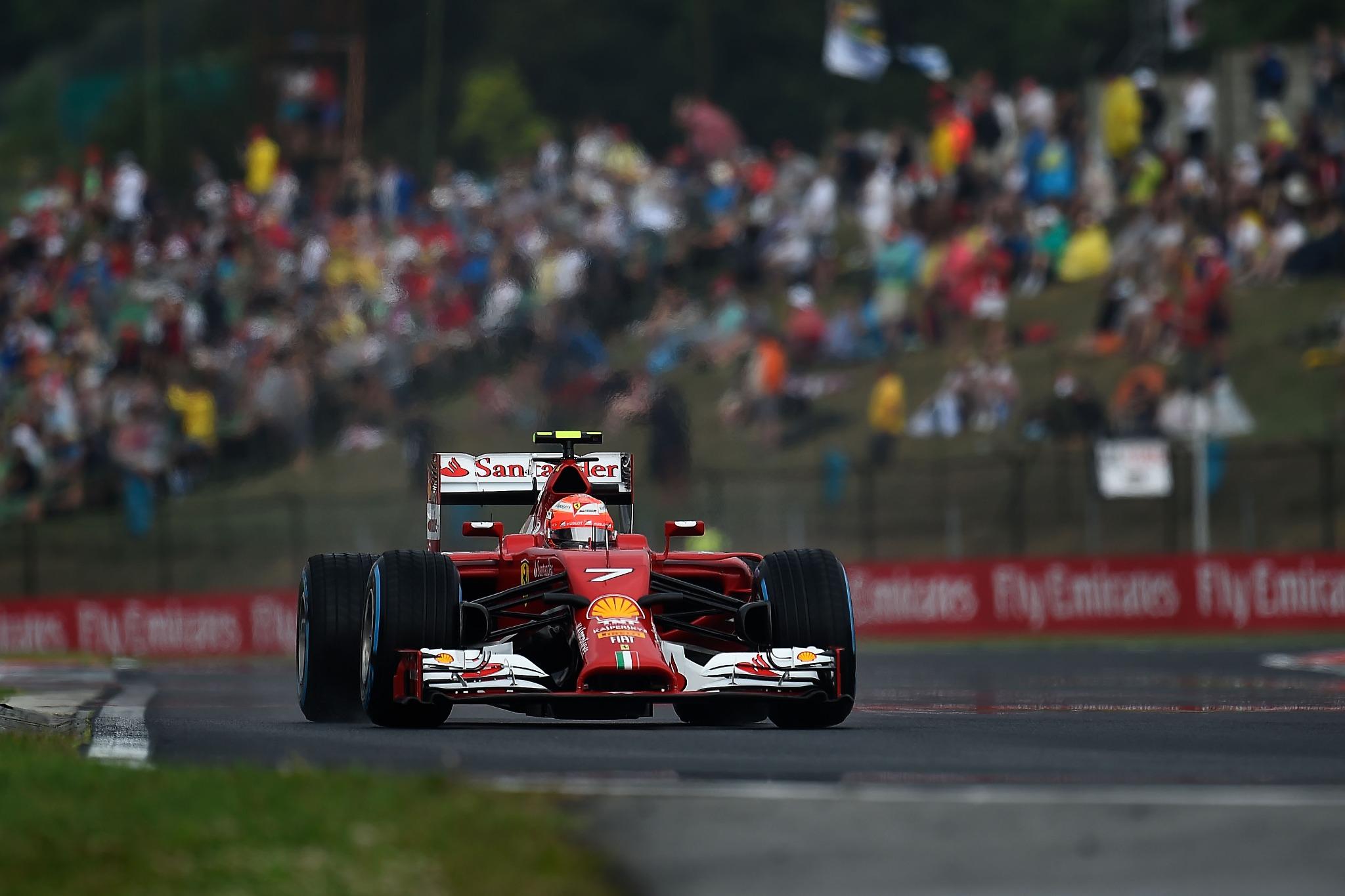 (Scuderia Ferrari SpA via Twitter)
Ferrari's Kimi Raikkonen feels that following a difficult start to his return to the team he is now turning a corner after recording his best finish of the season at the Hungarian Grand Prix where he came home in 6th place just behind Williams Martini Racing's Felipe Massa.
Raikkonen has said that the team should not get carried away by their performance at the weekend but that Fernando Alonso's podium finish in Hungary shows that the team are now unlocking the potential of the F14-T. Raikkonen described the car as reliable, however he feels that the team need to work on improving down-force, mechanical grip and power.
The Finn also said that he feels that the performance of the car is by no means a disaster because if it was the team would not be in third place in the championship just ahead of the Williams Martini Racing team.
Raikkonen is currently in 12th place in the Drivers championship just ten points off a place in the top ten. The last time the Finn raced at the Belgian Grand Prix for Ferrari in 2009 he won the race after starting on the front row. A repeat result this season is unlikely but with Alonso finishing on the podium in Hungary Raikkonen will be hoping that it will be his turn in Belgium.
© Ben Johnston 2014