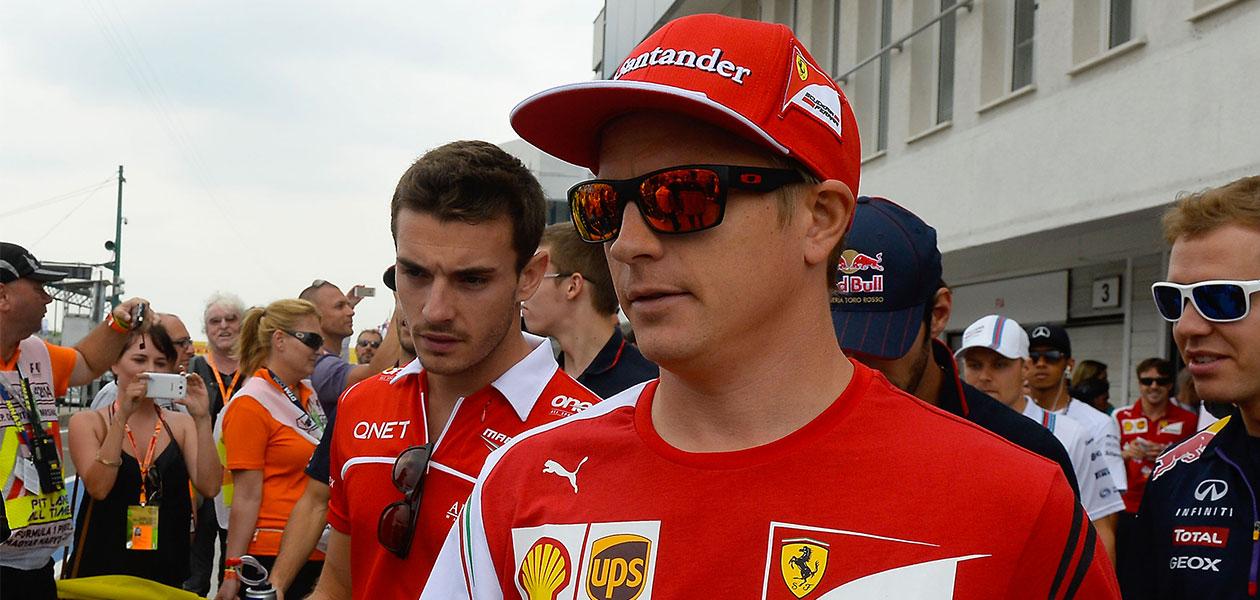 (Scuderia Ferrari SpA via Twitter)
Ferrari head into the Formula One Summer break following their best combined finish of the season for Fernando Alonso and Kimi Raikkonen. Alonso secured his and Ferrari's second podium finish of the season after coming home in second place 5.2s behind Daniel Ricciardo while Kimi Raikkonen recovered from a terrible qualifying finishing the race in 6th place. Despite the improved performance Raikkonen stated that the team cannot be happy.
'
Sixth doesn't really give me anything. I think we deserved a bit more, but not after yesterday. I'm here to try and win races, OK it's some good points but it's nowhere near where we want. The car has been feeling pretty OK all weekend but it was a hard race to make any better result from where we started.'
The Finn had a fantastic battle with reigning world champion Sebastian Vettel and beat the German on outright pace in today's race and the Finn was happier with the performance of the car this weekend after an impressive Friday session despite a number of small technical issues with his F14-T. The Finn chased down Williams Martini Racing's Felipe Massa but was unable to match the pace of the Mercedes powered FW36.
Raikkonen went on to say:
'
It was more fun, for sure. The car was also feeling a bit better so it makes life a bit easier and means you can enjoy it more. It was a fun race. Difficult, but fun. However the big picture does not change from one result. It's welcome to get some points and a bit better result but it doesn't change the fact that we could have scored much better points in some of our races, but always something happens. I'm happy for it but its disappointing overall how things went and we have to make sure we don't make those things [happen again]. There were some signs of improvements and the car is a lot better than at the start of the year but that's normal.'
Despite today's result Raikkonen confirmed that the team are now switching focus to 2015. While Raikkonen finished the race in 6th place his team mate Fernando Alonso finished the race in second place and stated that second place felt like a win. The Spaniard lead the race briefly but was unable to match the pace of Daniel Ricciardo. Alonso said:
'
It means a lot, obviously,
We've had some tough races recently and to see a Ferrari again on the podium is the best news. We chose the right thing, to stay out and defend the position the best we could and secure this second place which tastes like a victory for us at the moment.'
The next race in Belgium at the end of August us the scene of Kimi Raikkonen's last win for Ferrari where he took victory ahead of Giancarlo Fisichella who drove for Force India at the time.
© Ben Johnston 2014