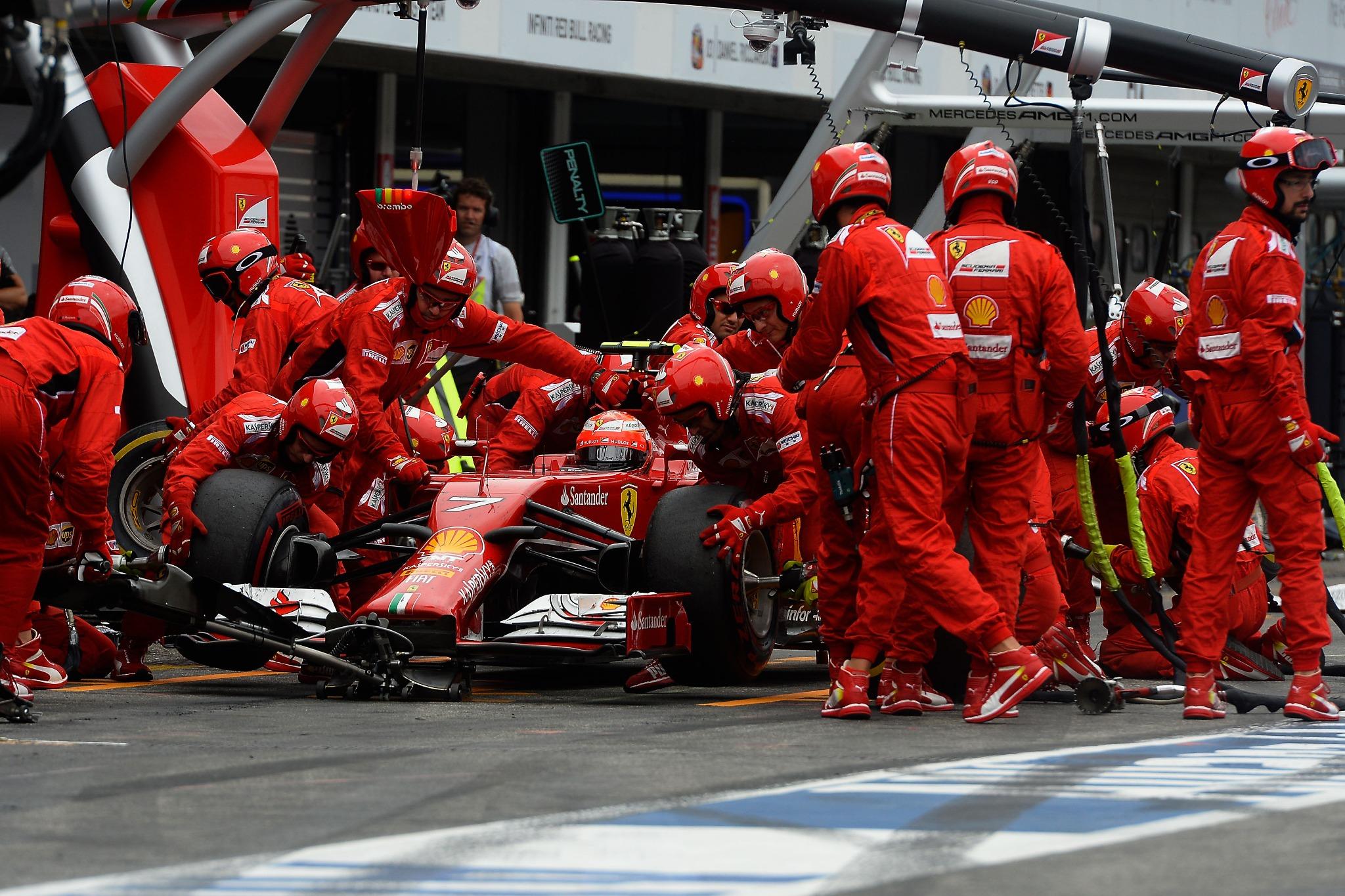 (Suderia Ferrari SpA via Twitter)
Kimi Raikkonen said that he felt that both incidents that he was involved in during today's German Grand Prix were 'OK' The Finn started the race from 12th place on the grid and made a great start and at one stage he was up as high as fourth place.
He ended up boxed in on two separate occasions which resulted in damage to his car and the Finn told Autosport that he felt that this caused him problems for the rest o the race. He said:
'
It wasn't much but it was enough to damage the wing. I couldn't go more to the left because there were cars.'
Raikkonen went on to finish the race in 11th place and as result was the second race in a row where he failed to score points. He remains in 12th place in the Driver's championship while team mate Fernando Alonso finished today's race in 5th place. The Spaniard remains in fourth place in the Driver's championship.
Raikkonen went on to say:
'
We thought it was the right [strategy] choice but I got hit twice, ended up in the middle of two cars and damaged my front wing. The end-plate came off,'
Ferrari head to the Hungarian Grand Prix next weekend hoping to close the gap to the Williams Martini Racing team who over-took the Italian team in the Constructors championship following Valtteri Bottas' second place finish.