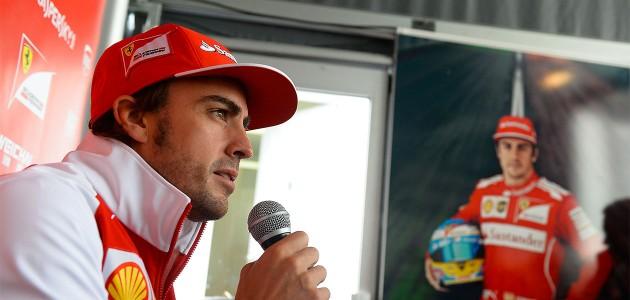 (Scuderia Ferrari SpA via Twitter)
Ferrari's Fernando Alonso has conceded that that the Italian are not where they should be and that the team are currently going backwards. Last time out in Germany the Italian team lost third place in the Constructors championship to the Williams Martini Racing Team. The Grove based outfit go to Hungary this weekend on 121 point's while Ferrari are on 106.
Ferrari haven't finished on the podium since Alonso scored a third place finish at the Chinese Grand Prix in Shanghai back in April. Speaking to the official Ferrari website about the F14-T Alonso said:
'
Obviously the car will be identical to Hockeinhem with only four days between the races and the circuit layout is not particularly good for us with a traction-demanding circuit,
On the other hand, every race has been a bit of a surprise. Some circuits we thought we'd be more competitive and we were less and vice versa so we just go into the weekend with a positive mood and see what the final result is.'
Alonso also spoke to the website about his relationship with Kimi Raikkonen who returned to the Italian team following a successful two year stint with the Lotus F1 Team.
'
Definitely Kimi and I work together a lot and all the meetings are quite long this year because we have a lot of things to sort out after the races,
We've been constantly making our suggestions and comments from what we see on the track and try to help the engineers to transfer that to Maranello and translate those comments into ideas for the car. It's not a big change compared to the work I did with Felipe or other teammates.'
Alonso stated that he has been most surprised by how far ahead of their rivals Mercedes have been so far this season. The Brackley based outfit have won 9 of the 10 Grand Prix so far this season. Ferrari are currently 250 points behind Mercedes in the Constructors champion.
© Ben Johnston 2014