(Mercedes AMG F1 Team)
Mercedes Motorsport director and executive director (Business) of the Mercedes AMG F1 Team Toto Wolff still plans to attend this weekend's Hungarian Grand Prix at the Hungaroring despite the injuries he suffered following a cycling crash yesterday.
The Austrian underwent surgery where metal was inserted to help repair his wrist. Wolff broke his shoulder, wrist, elbow and his collar bone.
The Mercedes AMG F1 Team tweeted the following picture earlier today. with the tweet 'half man. half machine: It's not just Arnie anymore! The #Totanator has joined the club;)'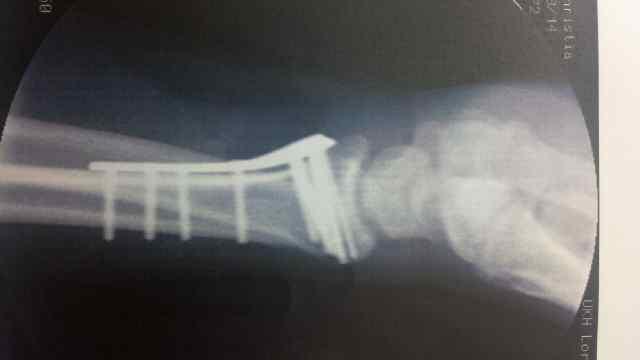 (Mercedes AMG F1 Team via Twitter)
Wolff's wife Susie, the Williams Martini Racing Team's test and development driver later tweeted this picture: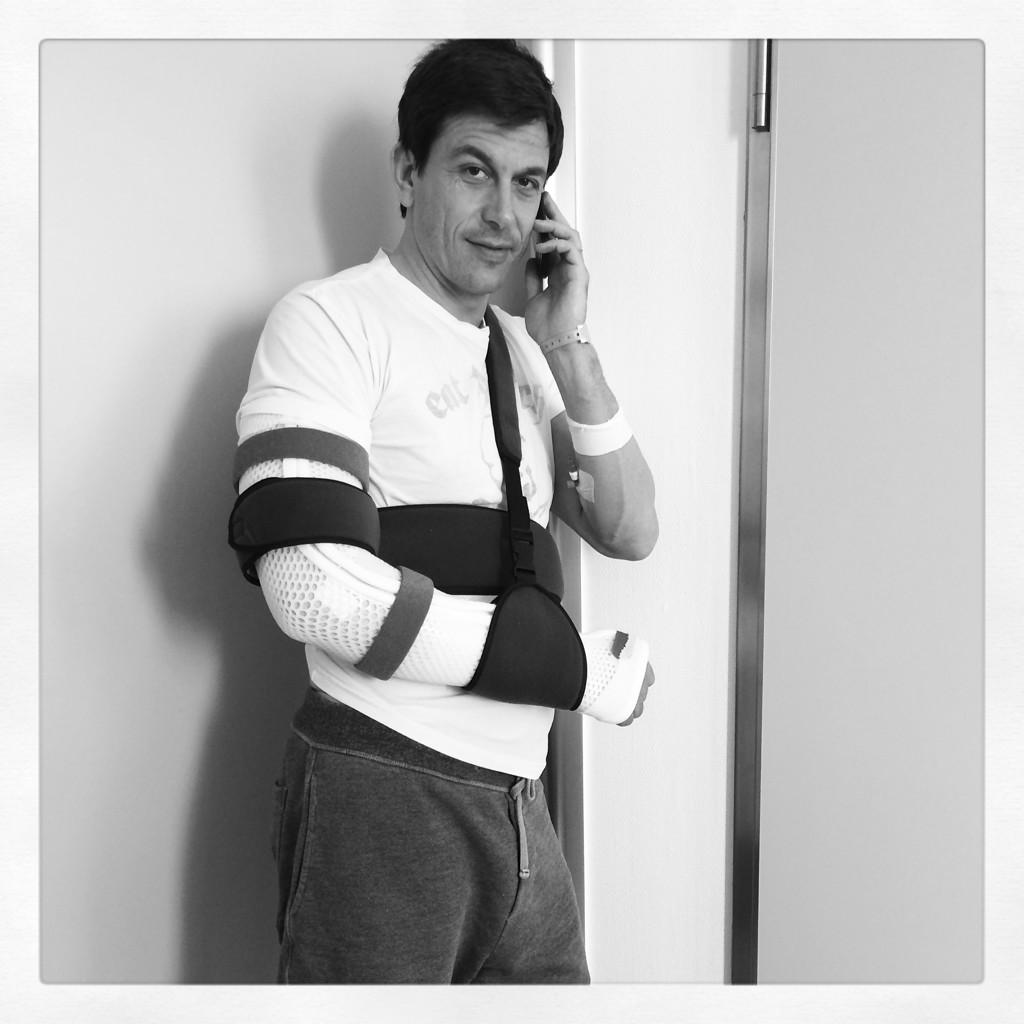 (Susie_Wolff via Twitter)
Following the accident Toto Wolff said:
'We've decided to leave it to the pros now. Lewis & Nico are better wheel to wheel at 300 km'h than we are at 30 km/h!'
© Ben Johnston 2014