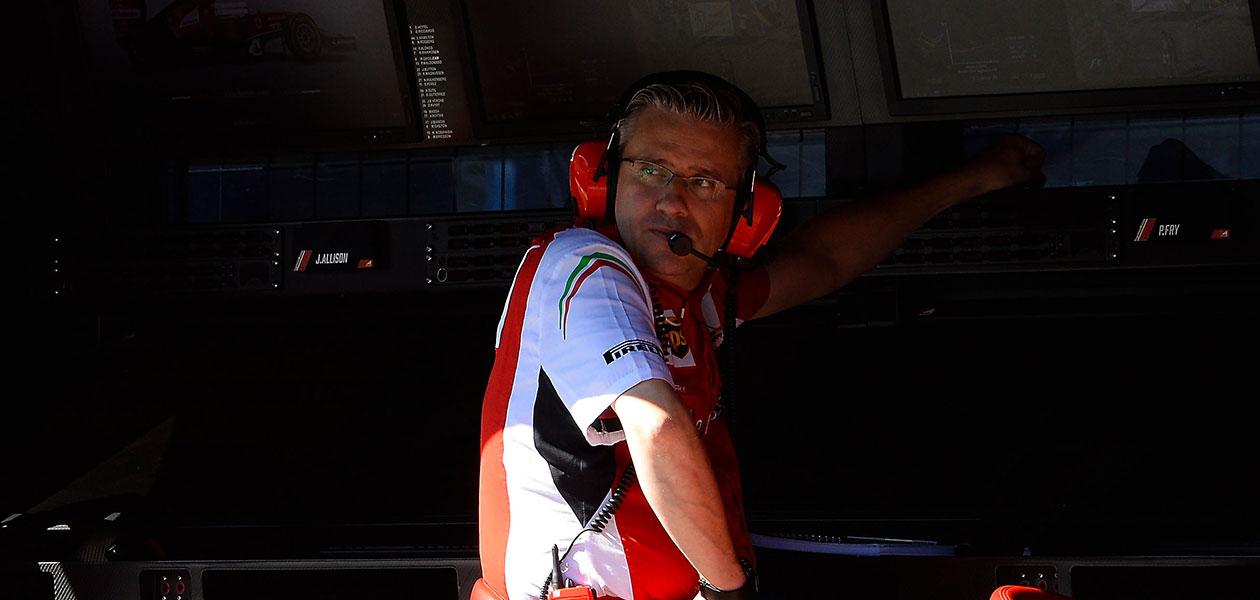 (Scuderia Ferrari SpA via Twitter)
Ferrari have dismissed reports that they have sacked engineering director Pat Fry. The Italian team have endured an extremely tough 2014 season but went into the Summer break having secured their best combined result following Fernando Alonso's second place finish behind race winner Daniel Ricciardo while Kimi Raikkonen recovered from a disappointing qualifying to make his way through the fied from 16th place on the grid to finish the race in 6th place.
Ferrari took to Twitter this after to say:
'For those ask about Pat Fry: just rumors, rumors rumors.'
Speaking following the Hungarian Grand Prix result Fry who has been with the Italian team since joining from McLaren in 2010 commented:
'
After the summer break, we come to two races that will be difficult for us, on two tracks where it will be important to make the most of any opportunity, just as we did today.'
Fry went on to say:
'
On behalf of the team, I wish to congratulate Fernando and Kimi. We had promised them redemption and we were true to our word. We know that there is still a long way to go, but we will spare nothing in our efforts, continuing to work hard to improve, day by day.'
Ferrari team boss Marco Mattiacci has stated that in 2015 the outfit will be completely different but they will retain both Kimi Raikkonen and Fernando Alonso.
It was reported earlier this season that Ferrari engine boss Luca Mamorini had been let go by the team following their poor start to the season however this was denied by Scuderia. The first major name to depart the team was boss Stefano Domenicali who left the outfit in April. Ferrari are currently in third place in the Constructors champion.
© Ben Johnston 2014