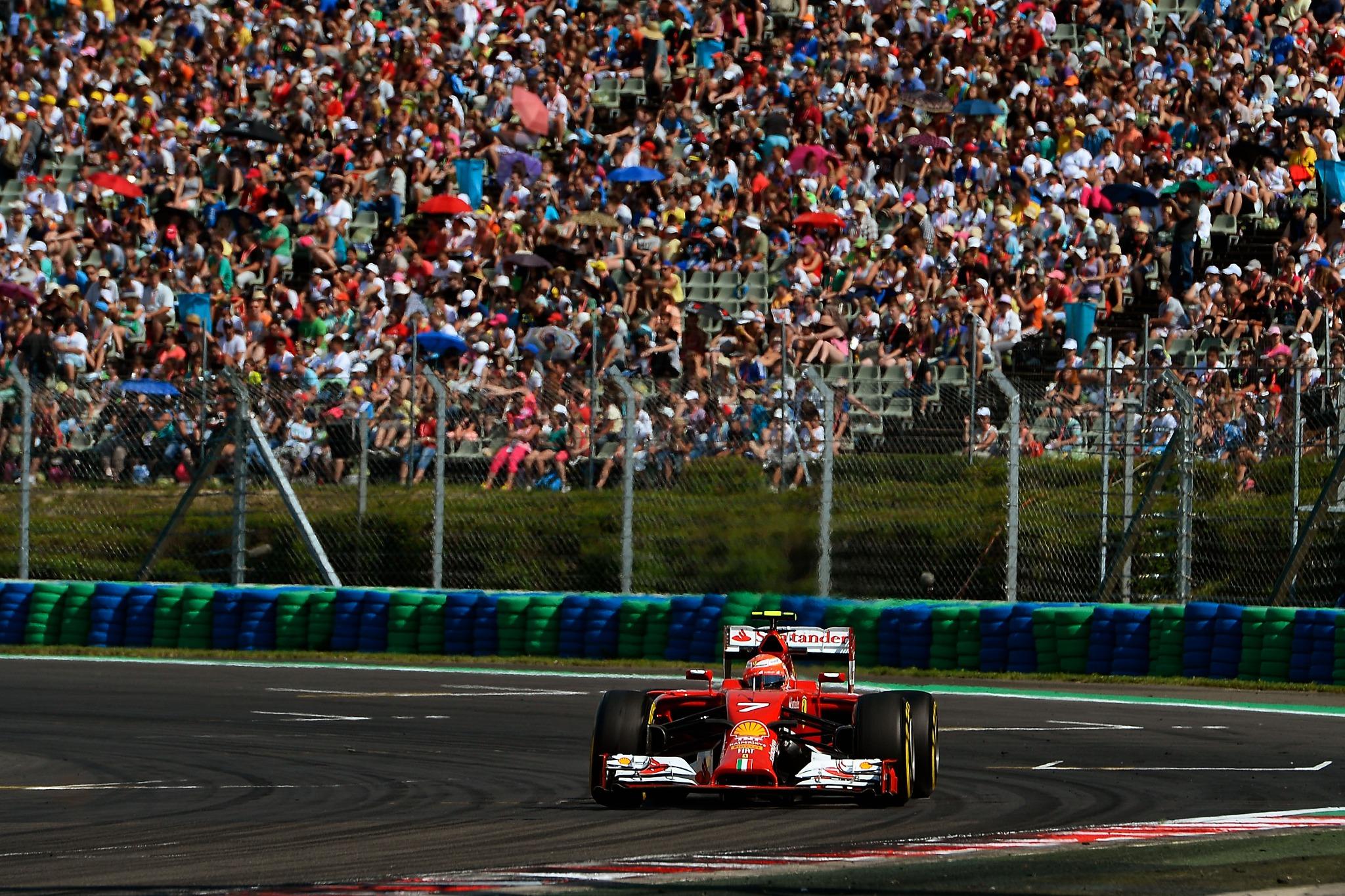 (Scuderia Ferrari SpA via Twitter)
Ferrari's Kimi Raikkonen has questioned the team's strategy call which resulted in the Finn failing to make it out of Q1 after the team opted to keep the Iceman in the garage towards the end of the session because with Pastor Maldonado and Lewis Hamilton out of the session the team felt Raikkonen had done enough to make it into Q2 however he hadn't and was beaten by the Marussia F1 Team's Jules Bianchi. Speaking after the session Raikkonen commented saying:
'
The plan was to go out but the team said we were fine,
I questioned it a few times to be 100 per cent sure. The end result is what we can see. Yesterday afternoon and this morning it was a bit difficult to get grip with the harder tyres. With the Soft it's been quicker all weekend.'
The team can take comfort in the fact that they appear to have made some progress with the F14T. Raikkonen will be hoping hoping to make the most of being able to choose the tyre's that he starts the race on. It is an extremely long race where anything can happen.
Although Raikkonen has finished on the podium in his last five Grand Prix appearances at the Hungaroring it is unlikely that the Finn will be able to repeat that feat tomorrow however with the potential for rain at some stage during the race it could play into Ferrari's hands.
While Raikkonen will start the race from 17th place his team mate Fernando Alonso faired better and will start the race from 5th place just ahead of former Ferrari team mate Felipe Massa while Infiniti Rd Bull Racing's Daniel Ricciardo will start the race from fourth place. Speaking about the session Alonso said:
'
In Q3 we had the rain and Magnussen's crash, but we stayed calm to get a lap together,
P5 on the clean side is good for us. We have a good possibility of a result. Dry or wet, we can be competitive.'
The Spaniard concluded by saying:
'
I think we are behind Williams and Red Bull; some circuits a bit better, some circuits a bit worse. We have two Red Bulls ahead, one Williams ahead and one behind. Hopefully we can go into the battle and get some points.'
The Italian team will have a difficult time if they want to overhaul the Williams team who overtook them last out at the German Grand Prix in Hockenheim.
© Ben Johnston 2014