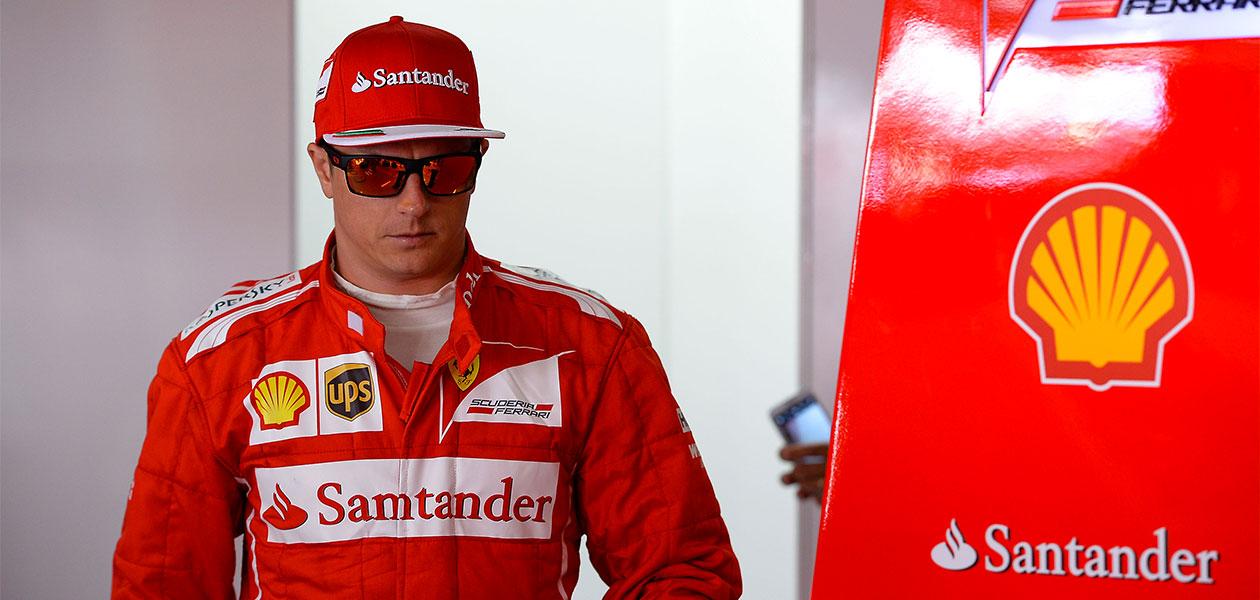 (Scuderia Ferrari SpA via Twitter)
Ferrari's Kimi Raikkonen has admitted that he felt disappointed not to make into Q3 following a slight mistake going into turn two during his second run in Q2. The Finn recovered from a disappointing Friday morning after suffering a water pump problem before finishing the second session in fourth place. During the final practice session Raikkonen suffered a fuel pump problem which limited his running this morning.
The Finn has seen a slight improvement in the performance of the F14-T. He will be hoping hoping to turn things around tomorrow. He will be starting the race from 12th place on the grid. He is currently in 12 place in the championship on 19 points. Speaking following today's session at the Hockenheimring Raikkonen said:
'
This weekend, a few technical problems meant I spent more time in the garage than usual, but already, as from yesterday afternoon, my feeling with the car had improved. Today, in Q1 things went reasonably well, but then in Q2, when I fitted the second set of new Supersofts, my car was sliding all over the place and I lost the back end in turn 2. After that, it was impossible to put a good lap together.
I'm not happy with my grid position, but I hope things can go better in tomorrow's race. It's likely the weather could be different tomorrow and the temperatures will be lower. We will try and make the most of any opportunity because we want to have a nice race and bring home a good number of points'
The team will be hoping that both Fernando Alonso and Kimi Raikkonen can move up the field during the race tomorrow as the outfit are under extreme pressure from the Williams Martini Racing team who are just three points behind the Italian team.
Raikkonen has always driven well in Germany. The time Formula One was in Hockenheim in 2011 the Finn finished the race in third place behind Jenson Button and race winner Fernando Alonso. He will be looking for a decent finish next season having had a difficult start to the season.
© Ben Johnston 2014