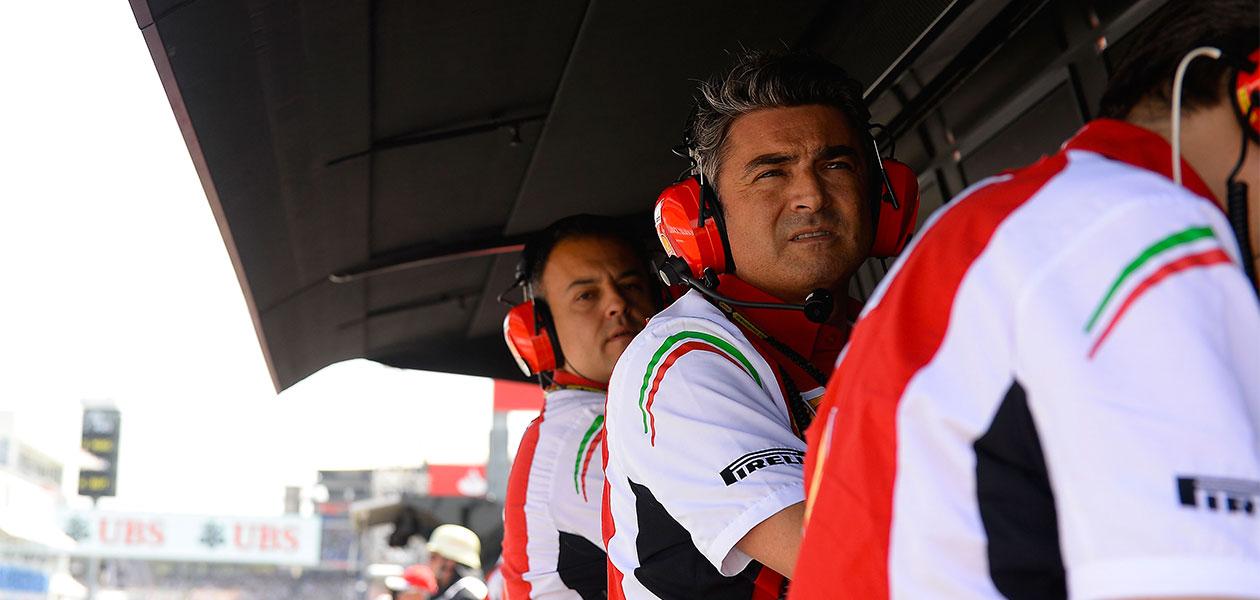 (Scuderia Ferrari SpA via Twitter)
Ferrari team principal Marco Mattiacci has stated that he believes that Kimi Raikkonen will turn his season around following yet another difficult race weekend at the German Grand Prix in Hockenheim. The Finn has struggled to get to grips with F14-T and at the weekend he suffered some technical issues with the car starting with a water pump problem on Friday and the a fuel pressure problem.
The Finn had yet another race where his didn't score point's in Germany however Mattiacci is fully confident that the in the second half of the season starting with this weekend in Hungary that the Iceman will find form. The Italian said:
'
I think he knows what he can do better,
It's not up to me, he's a professional driver. He won a world championship with Ferrari. So he's motivated, he knows that there's [room for] improvement. He will see Fernando ahead, he sees that basically it's a tough moment but we are all together in this. And he has the utmost confidence and support from Ferrari.'
Mattiacci has already confirmed that both Kimi Raikkonen and Fernando Alonso will be retained at Ferrari next season. Raikkonen returns to Hungary this weekend where last season he finished the race in 2nd place while driving for the Lotus F1 Team. He will be hoping to return to point's scoring ways.
Mattiacci also confirmed that although he is on the pit-wall during race's, it is Pat Fry who is the decision maker.
He also confirmed that the team need Raikkonen and won't promote Jules Bianchi who is part of the young driver programme and currently drives for the Marussia F1 Team.
© Ben Johnston 2014