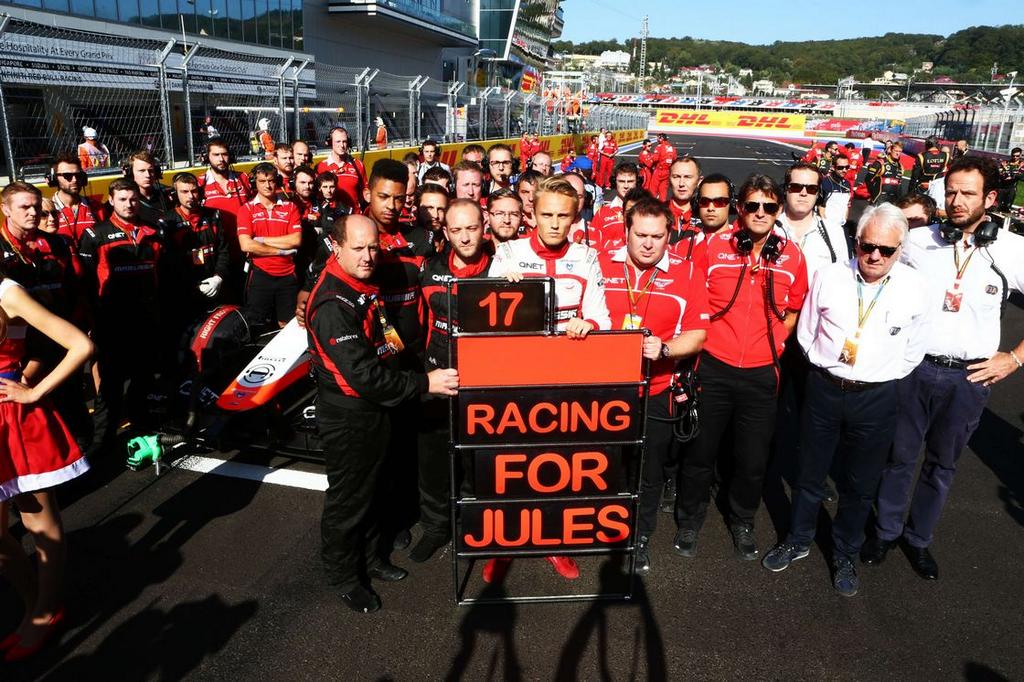 (Marussia F1 Team via Twitter)
Following the news yesterday that the Caterham F1 Team have been given special dispensation to miss the next two Grand Prix it has emerged this morning that the Marussia F1 Team will also miss next weekend's US Grand Prix in Austin Texas meaning that only 18 cars will line up on the grid in the Lone Star State.
Formula One commercial rights holder Bernie Ecclestone confirmed the news about Marussia in a interview with the Reuters news agency saying:
'
Neither of those two teams (Caterham and Marussia) are going to go to America.'
The news means that the Banbury based outfit will miss the Brazilian Grand Prix as it takes place just one week after the race in Austin. The news comes as a major blow to the team who are currently in ninth place in the Constructors championship on 2 points following Jules Bianchi's ninth place finish at the Monaco Grand Prix earlier this season.
The situation comes as a blow to the Marussia F1 Team's test and reserve driver Alexander Rossi as the American was scheduled to drive in place of the injured Jules Bianchi.
The last of the air freight is set to leave for the United States this evening and it is Bernie Ecclestone's company Formula One Management who looks after the air freight. It remains to be seen if either Caterham or Marussia will make it to the the final race of the year in Abu Dhabi which takes place on November 23 at the Yas Marina circuit.
The news also means that there will be just nine teams with 18 cars lining up on the grid for next Sunday's United States Grand Prix at the Circuit of the Americas in Austin Texas.
© Ben Johnston 2014