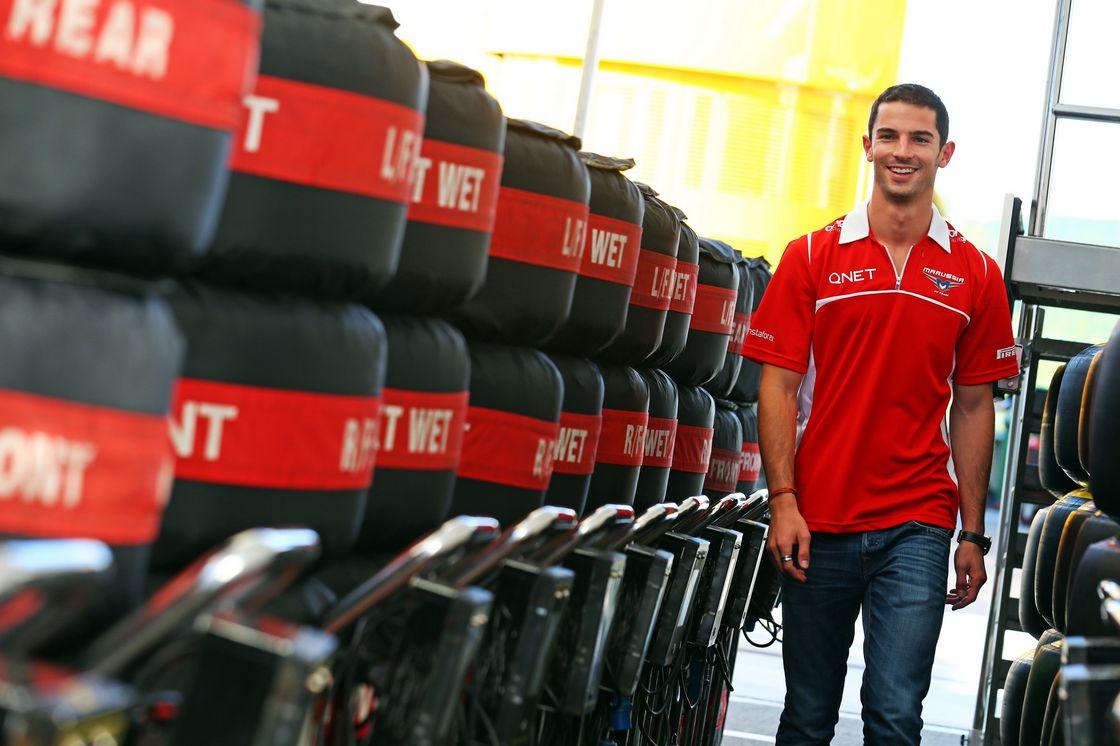 (Marussia F1 Team via Twitter)
American Formula One driver Alexander Rossi is hopeful that the Marussia F1 Team will be back on the grid in 2015. The Californian who is in Texas this weekend for the United States Grand Prix in Austin had been tipped to drive alongside Max Chilton in place of Jules Bianchi who is continuing to receive treatment in a Japanese hospital for the injuries he suffered following his accident at the Japanese Grand Prix.
Although Rossi was hoping to drive this weekend he will not be in a position to as it was confirmed on Monday that the Marussia F1 Team who he is official test and reserve driver for had entered administration.
Rossi was taking part in Twitter Q&A session with the Circuit of the Americas on a range of topics when he was asked if he felt the team would be on the grid this season to which he replied
'I certainly hope so'.
Rossi was asked if he could pick any old American circuit to return to the Formula One calendar which one would it be to which he replied:
'Long Beach. I'm biased as a Californian'.
The former Caterham driver has been linked with a Formula One seat with the new American Haas F1 Team when they make their Formula One debut in 2016 however he has stated that their main focus now is on building the team and not on who their drivers will be.
He admitted however that 'there is always a chance' that he may be on the grid next season.
In relation to the track in Austin, Rossi was asked: 'What is your favourite section of the Austin circuit?'
He replied: 'Sector 1, Turns 1 through 7. It brings fast and flowing back to modern day circuits'.
© Ben Johnston 2014