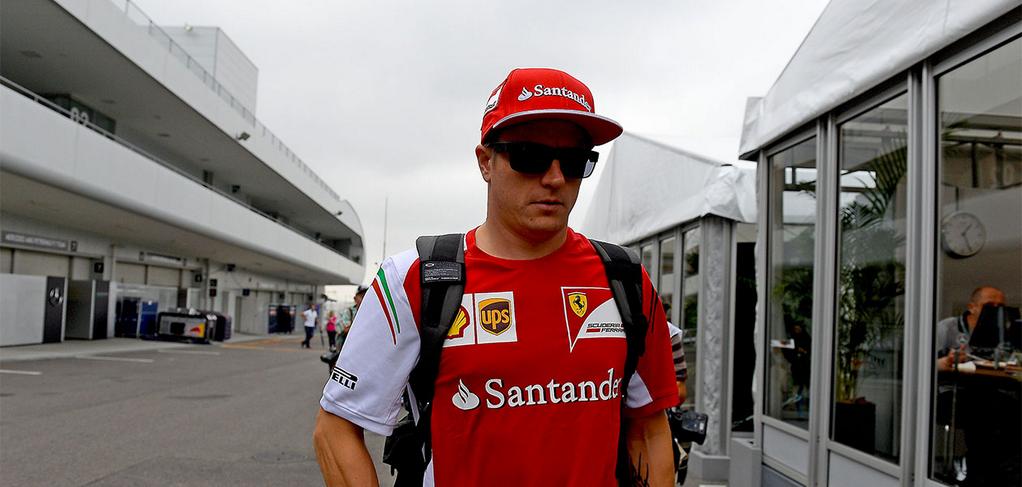 (Scuderia Ferrari SpA via Twitter)
Ferrari's Kimi Raikkonen met the media in the paddock at the Circuit of the Americas on Thursday at the Circuit of the Americas ahead of Sunday's United States Grand Prix in Austin. The Iceman stated:
'
Hopefully we can have a nice clean weekend, starting with getting everything sorted in practice and then be as strong as possible.'
The Finn heads into the race weekend in 12th place in the championship on 47 points equal with the Sahara Force India Formula One Team's Sergio Perez. Raikkonen finished the race last time out in Russia at the Sochi circuit in 9th place.
Speaking about the 2015 season and the progress of the new car, Raikkonen stated:
'
I have a hundred percent trust in the people who run the team and build the cars,
I am sure we can have a good package: will it be good enough? Only time will tell. We have a lot of work to do and we have learned a lot from this year.
We don't expect to suddenly jump to the front and be winning the races, but we can make a big leap and be up there fighting. Until we put it on track and do those first laps at the first test we won't know. We know where the issues are and our people are smart enough to fix them. According to the rules, there are limits to what we can do but we will improve.'
Raikkonen has endured a difficult return to Ferrari where he spent three years and was responsible for the team's last drivers world championship which he won in his first season with the team in 2007. Raikkonen made a successful return to Formula One in 2013 with the Lotus F1 Team and replaced Felipe Massa ahead of this season.
Raikkonen has also stated that when he it came to returning to Ferrari:
'
For sure I made a hundred percent the right decision to return to Ferrari.'
The results have not been the ones I wanted or the team wanted, but that's how it goes.
We have made progress from where we started, but it's not easy to get things exactly as you want. But I am happy to be here. I'd rather be with Ferrari than with any other team. So I'm sure I made the right decision coming here.'
The Finn was asked about double points regulation that will be in place for the final race in Abu Dhabi next month. He stated:
'
That's how the rules are now and if we like it or not, it makes no difference as we drivers do not decide the rules," "Obviously, whoever has the most points at the end of the year, whether he has won ten races or one race wil won and I'm sure whoever it is will deserve it.'
© Ben Johnston 2014