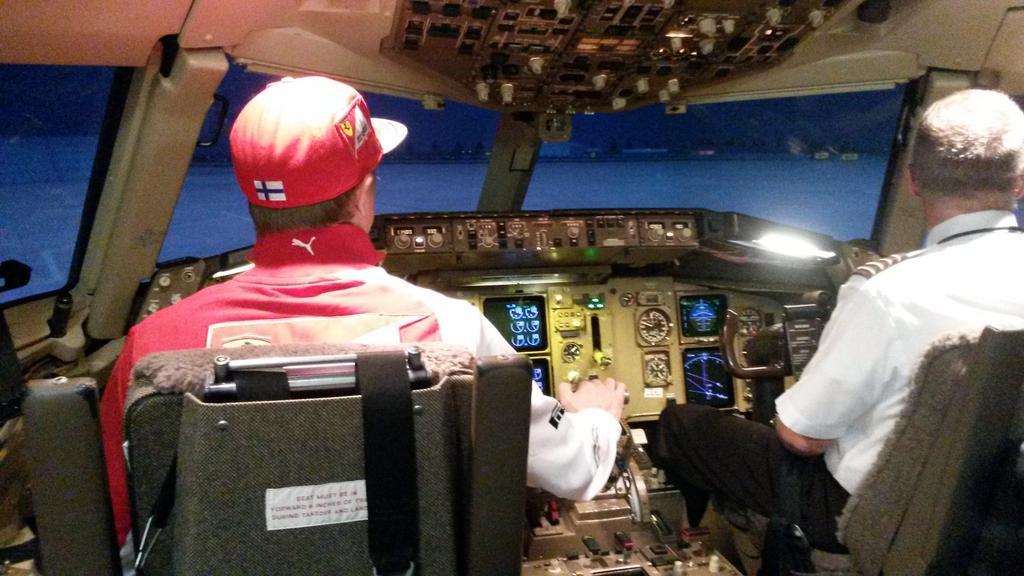 (Scuderia Ferrari SpA via Twitter)
The Ferrari Formula One team are set to evaluate parts for their 2015 car at this weekend's United States Grand Prix at the Circuit of the Americas in Austin Texas. Ferrari head to Austin hoping to close the 28 point deficit they have to the Williams Martini Racing Team following what has been an extremely difficult season for the Italian team which has yielded just two podium finishes.
Last time out at the Russian Grand Prix at the Sochi circuit three weeks ago Fernando Alonso finished the race in 6th place having started the race from 7th on the grid while Kimi Raikkonen finished the race in ninth place having started the race in 8th place. Speaking ahead of this weekend's race Ferrari technical director Pat Fry told their official website:
'
After the back-to-back races in Japan and Sochi, we've had three weeks to prepare for these next back-to-backs in the States and Brazil. The extra week has given us more time to get ready and also to prepare some specific test items. They are all aimed at learning about car performance and trying to improve, but at this stage of the year, it's more with an eye to 2015.'
Kimi Raikkonen will be hoping for a strong result this weekend having sat out last years event as he under went back surgery.
The Iceman who spent Wednesday trying out Ferrari logistics partner UPS' flight simulator is currently in 12th place in the championship on 47 points equal on points with the Sahara Force India F1 Team's Sergio Perez.
Raikkonen last outing in Austin with the Lotus F1 Team ended in a sixth place finish having started the race from 4th place on the grid.
The Finn's best result so far this season is a fourth place finish which came at the Belgian Grand Prix in August. Raikkonen is already looking towards the 2015 F1 season and has been encouraged by what he has seen in the wind-tunnel in relation to the new Ferrari.
With the situation regarding Fernando Alonso's Formula One future still to be resolved but with him expected to leave Ferrari at the end of the season it is likely that it will be Raikkonen who will test the 2015 development parts this weekend.
© Ben Johnston 2014