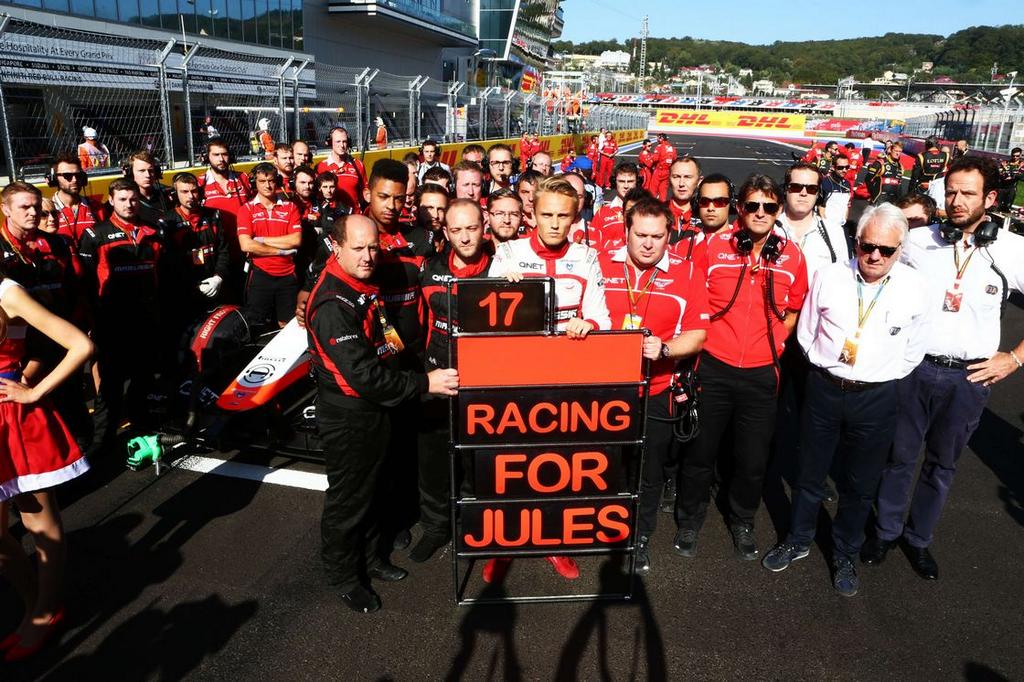 (Marussia F1 Team via Twitter)
The Marussia F1 Team are going to everything they can to finish the season in ninth place in the Championship because they 'owe it Jules'.
Marussia F1 Team Sporting director Graeme Lowdon hopes that their gesture of running one car in the Russian Grand Prix helped Jules and his family and now they are focused on finishing the season in ninth place while Bianchi and his family remain in in the thoughts and prayers of everyone in Formula One.
Lowdon has revealed that the team will now try and protect their ninth position in the Constructors championship which they have held since the Monaco Grand Prix back in May when Jules Bianchi finished the race in 9th place to collect two extremely valuable points for the Banbury based outfit.
Lowdon has confirmed that right now the team can not comment on what they driver line up will be for the remaining three race's of the 2014 season but he did state that they are continuing to consult with the Bianchi family.
Lowdon stated that the team have not had time to sit down and sort out their options but that now that there is gap between race's they will make a decision about what the best option is.
© Ben Johnston 2014