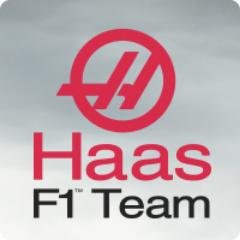 (Haas F1 Team via Twitter)
The Haas F1 Team confirmed on Tuesday that they have appointed former Anheuser-Busch Sports Marketer Adam Jacobs to the role of Chief Marketing Officer ahead of the team's Formula One debut in 2016.
Jacobs joins the Kannapolis based team from Anhueser-Busch where he was Budweiser's sports marketing manager in NASCAR and was responsible for the same role with Bud Light in the NFL. Jacobs will oversee brand strategy and partnership development at the Haas F1 Team. Speaking about the appointment Haas F1 Team's Chief Executive Officer Joe Custer commented by saying:
'
Adam came highly recommended to Haas F1 Team and he brings a wealth of sports marketing experience to our organization,
The projects Adam has overseen are global in scope, involving numerous partners and constituencies. He's built great relationships during his career and we're proud to have him at Haas F1 Team.'
The Haas F1 Team's plans for their entry into Formula One are well underway with the team having secured a power unit supply deal with Ferrari while they are also working on securing a site in the United Kingdom.
Speaking about his appointment to the team Jacobs commented by saying:
'
It's a great opportunity to develop and launch a global brand in an organization led by someone as driven and accomplished as Gene Haas,
With strong support and leadership already in place, Haas F1 Team is clearly positioned for success. I look forward to helping shape the ways we achieve that success on and off the racetrack.'
Jacobs went on to say:
'
One of our key objectives as the only American F1 team is to help grow the sport domestically,
With the massive global reach of Formula One, Haas F1 Team is also uniquely positioned to provide a platform for brands seeking to grow their businesses in key markets abroad.'
The Haas F1 Team have also confirmed that their 125,000 Sq ft Formula One HQ is Kannapolis in nearing completion with construction due to be completed in late November. The F1 facility is located adjacent to the Stewart Haas NASCAR operation.
© Ben Johnston 2014