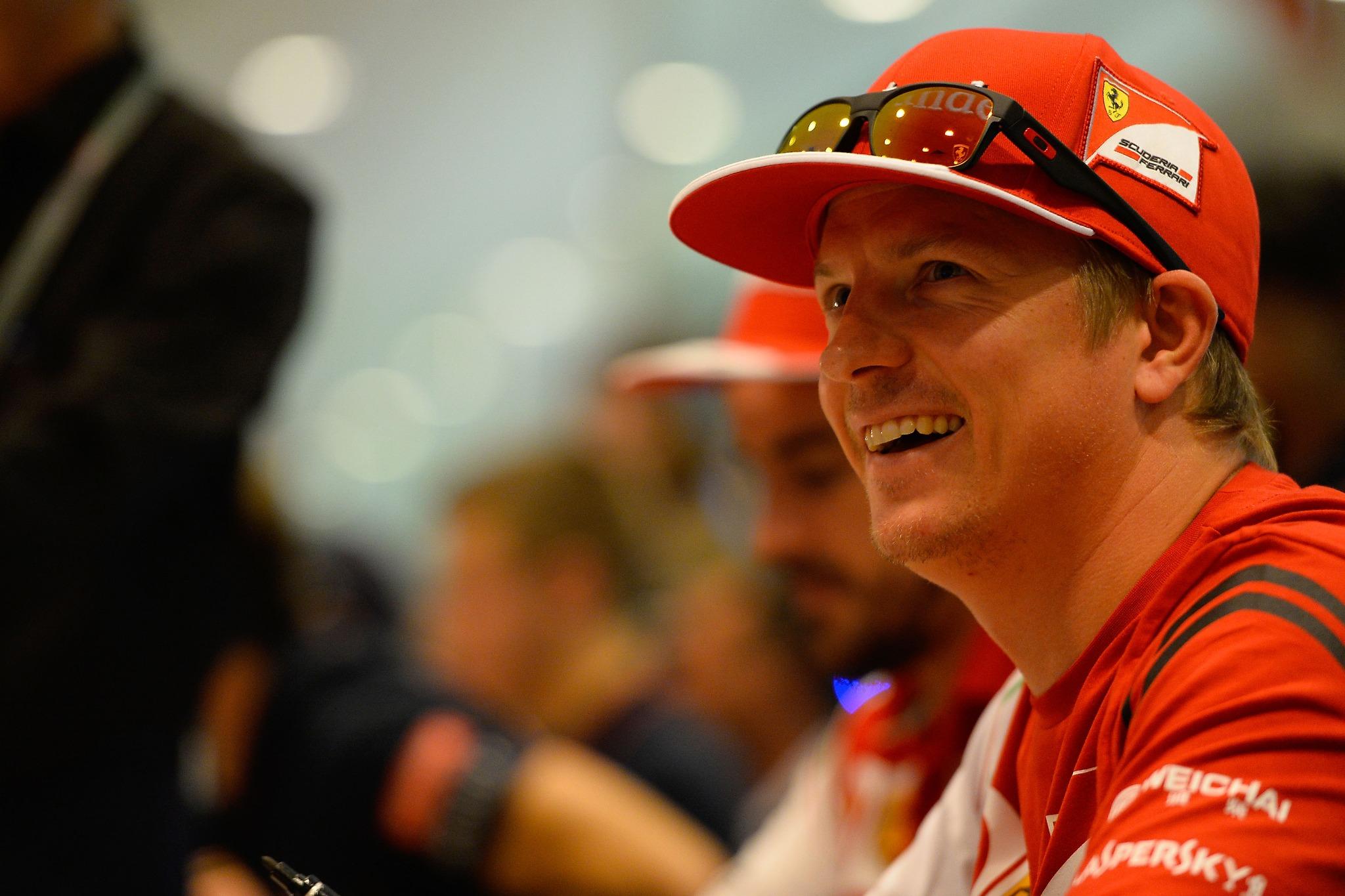 (Scuderia Ferrari SpA via Twitter)
Ferrari's Kimi Raikkonen has hInfiniti R he could stay at the Italian team beyond his current contract which ends at the conclusion of the 2015 season. The Finn who turns 35 today told CNN that he is not getting any younger and that he will continue to race in Formula One as long as he is enjoying racing in the sport but that he would like to do something different.
The Finn has had a disappointing return to Ferrari following two years with the Lotus F1 Team in 2012 and 2013.
The Iceman is currently in 12th place in the championship on 47 points, equal with Sahara Fore India's Sergio Perez with three race's remaining this season. Raikkonen's team mate Fernando Alonso is currently in sixth place in the championship on 141 points.
It was announced earlier this week by former Ferrari president Luca Di Montezemelo that Alonso is leaving the team at the end of the season as he seeks 'a new challenge'.
It is expected that Alonso will join McLaren next season when the Woking based outfit make the switch to Honda power units. Four time world champion Sebastian Vettel is set to join Kimi Raikkonen at Ferrari next season after confirming prior to the Japanese Grand Prix that he will be leaving Infiniti Red Bull Racing at the end of the season.
Raikkonen has also revealed that once he has finished with Formula One that he would like to try NASCAR again as he found the whole experience as different and fun and he has also said that he would like to compete in more rallies some day but for now he is happy in Formula One.
© Ben Johnston 2014