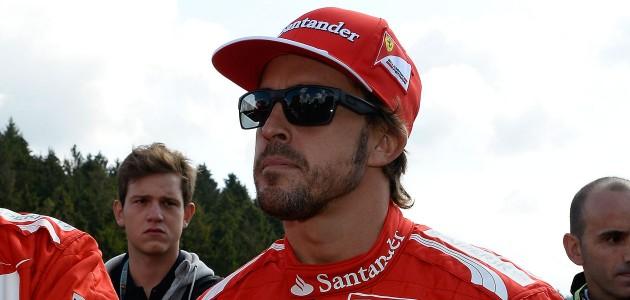 (Scuderia Ferrari SpA via Twitter)
Ferrari's Fernando Alonso has criticized constant speculation surrounding his future with the team. Speaking ahead of this weekend's Singapore Grand Prix, the Spaniard said: 'I've been commenting about my future for 13 months now - since last August - so I have nothing new to say.'
Alonso has been the Ferrari since joining them Renault in 2010 and has continuously stated that he is happy with Ferrari and is certain that they will turn around what has been a difficult season in 2014 and will come back even stronger and more competitive in 2015. It has been reported this week that Alonso was set to 'swap seats' with reigning world champion Sebastian Vettel but that is completely untrue.
Alonso's current Ferrari contract runs until the end of the 2016 season. The Spaniard went on to say:
'
Sometimes it's sad when it comes from Italy, or they create these rumours for some strange purpose which is not helping Ferrari, which is why we'r
e all here.
Ferrari is a much bigger brand than any individual person, or even Formula One in general.'
Despite their poor 2014 season, Alonso has scored both of the Italian teams podium's this season and up until the last race in Italy had been the only driver to have scored points in every race this season. The Spaniard was forced to retire from the Italian Grand Prix with an ERS failure.
Alonso goes into the Singapore race weekend in 5th place in the championship on 120 points just one point behind Williams Martini Racing's Valtteri Bottas so he will be hoping to retake fourth place in the championship from the Finn this weekend.
© Ben Johnston 2014