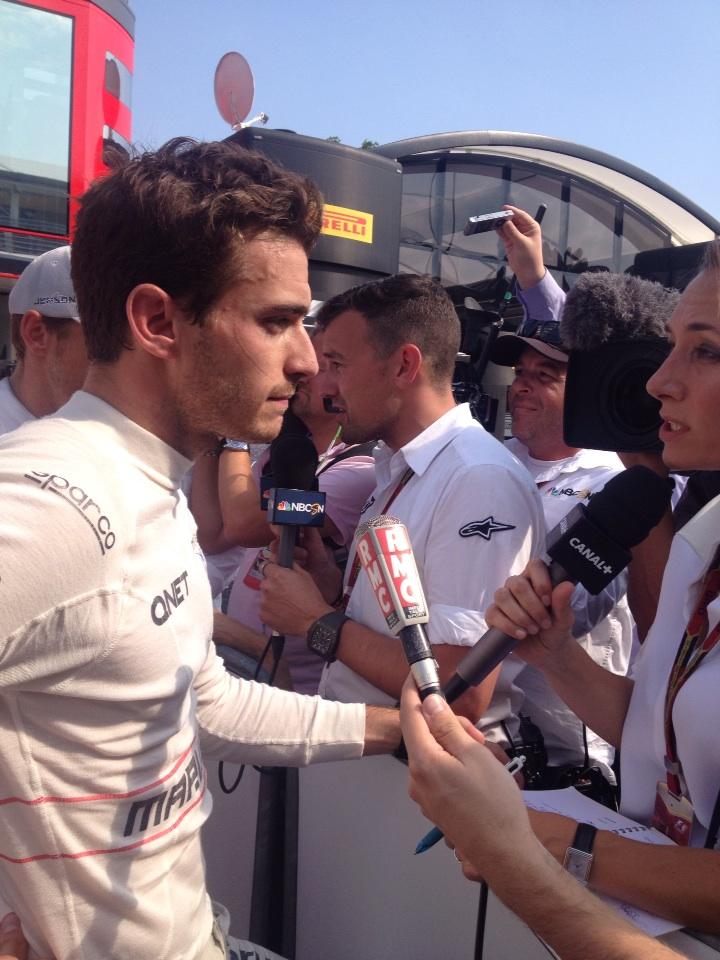 (Marussia F1 Team via Twitter)
The Marussia F1 Team's Jules Bianchi has stated that right now his Formula One future in unclear as he is out of contract with the Banbury based outfit at the end of the season. The Frenchman scored the team's first ever Formula One points at the Monaco Grand Prix earlier this season when he finished the race in 9th place.
The team have managed to hold onto ninth place in the Constructors championship, which will mean a massive cash boost for the outfit if they manage to hold onto that position at the end of the season.
Bianchi is part of Ferrari's Young Driver Programme and filled in for the injured Kimi Raikkonen at the Silverstone test following the British Grand Prix in July. However despite impressing the team during the test he will not be racing for Ferrari next season as the team are adamant that they will be retaining both Kimi Raikkonen and Fernando Alonso for 2015.
Bianchi is hopeful that a seat could become available at midfield team next season but right now he says that he is 'in the dark' over what will happen next season.
Despite facing an uncertain future in Formula One the Frenchman has stated that his current focus is on finishing the 2014 season in the strongest possible way for the Marussia F1 Team as they hope to maintain their advantage over the Sauber F1 Team starting with this weekend's Singapore Grand Prix.
© Ben Johnston 2014