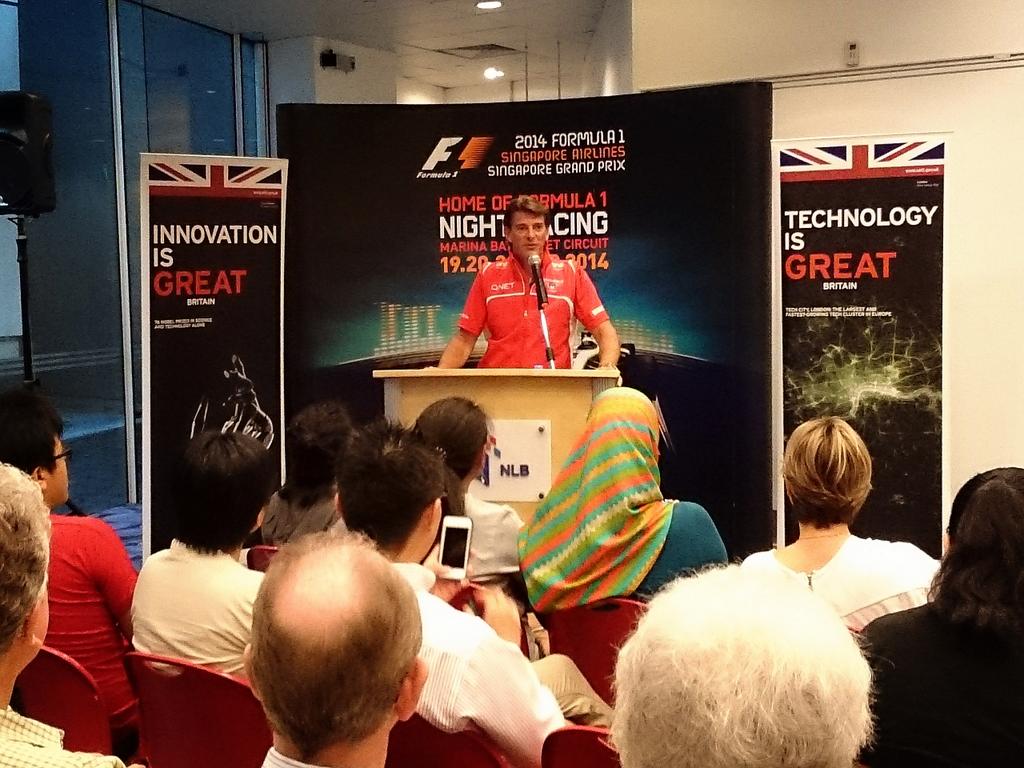 (Marussia F1 Team via Twitter)
The Marussia F1 Team's Sporting director Graeme Lowdon has confirmed that the Banbury based outfit have the funds in place to see out the rest of the 2014 Formula One season amid reports that the team were on the verge of folding. In the build up to the Italian Grand Prix it had been suggested that the team would not be on the grid but not only did they compete there but they also race last time out in Singapore.
Lowdon revealed that if the funding was not in place the team would not and should not be on the grid.
When asked about next season however, Lowdon was unsure. Should the team finish in their currently 9th place in the Constructors championship following their points scoring finish in Monaco earlier this season then they will receive a financial boost from the commercial rights holder.
There were also rumors circulating in the Singapore paddock at the weekend that far from dropping out of F1 at the end of the season the team are lining up an investor in the form of Canadian businessman Lawrence Stroll who is reportedly keen to get involved in Formula One. Lowdon stated that none of the team's on current grid can say for certain that they will be on the grid next season and he gave BMW, Honda and Toyota as examples of teams who all pulled out.
Lowdon also stated that the Marussia F1 Team 'believe in the long-term value of Formula One' and that the sports biggest asset is the global fan base.
Lowdon's comments come amid reports that Formula One will become an eight team three car's per team series from next season.
© Ben Johnston 2014