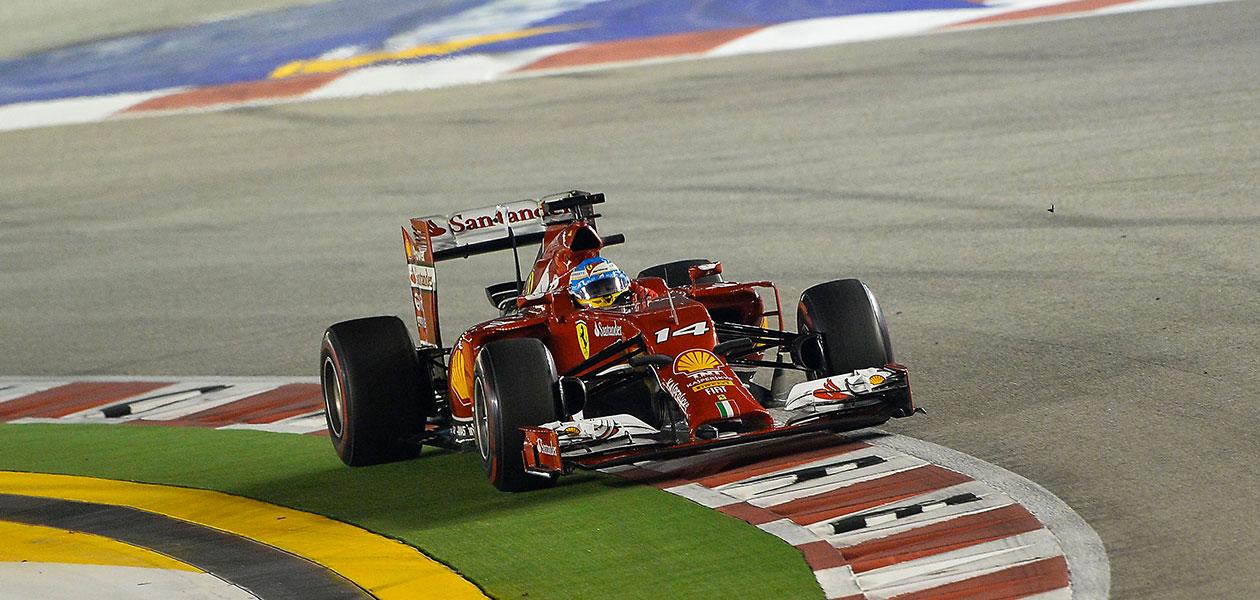 (Scuderia Ferrari SpA via Twitter)
Ferrari's Fernando Alonso hit back at sections of the Formula One media at last weekend's Singapore Grand Prix for constantly reporting that the Spaniard is unhappy at the Italian team and that he is extremely eager to get out of his Ferrari contract. However, the Spaniard has persistently stated that he is perfectly happy at Ferrari.
On Wednesday however it was reported in the UK that new McLaren engine partner Honda are prepared to pay Ferrari the £30 million that the team are looking reportedly looking for to get Alonso out of his Ferrari deal which is not due to expire until the end of the 2016 season.
There is a snag in this report however as it has already be confirmed by Ferrari team principal Marco Mattiacci that both Kimi Raikkonen and Fernando Alonso will remain with the team next season.
McLaren Racing director Eric Boullier has also stated that the Woking based out fit are extremely close to confirming their line-up for next season however he has confirmed that no announcement will come at next weekend's Japanese Grand Prix at the Suzuka circuit which is owned y Honda and were the team set to sign Alonso for next season the deal would likely have been announced in Japan however this is NOT the case.
Alonso is also unlikely to commit to McLaren when they are entering their first season with a brand new partnership with Honda as the Spaniard is an extremely smart individual and jumping into a McLaren-Honda in year one of the partnership when there are bound to be teething problems with the limited testing available when he is satisfied with the progress being made on the 2015 Ferrari car is extremely unlikely.
Alonso has also recently expressed his desire to win his third world championship with Ferrari having won his previous two with the Renault F1 Team. Alonso has also stated that he knows who has been spreading the reports about him and that he is prepared to name the person if the speculation doesn't stop.
© Ben Johnston 2014