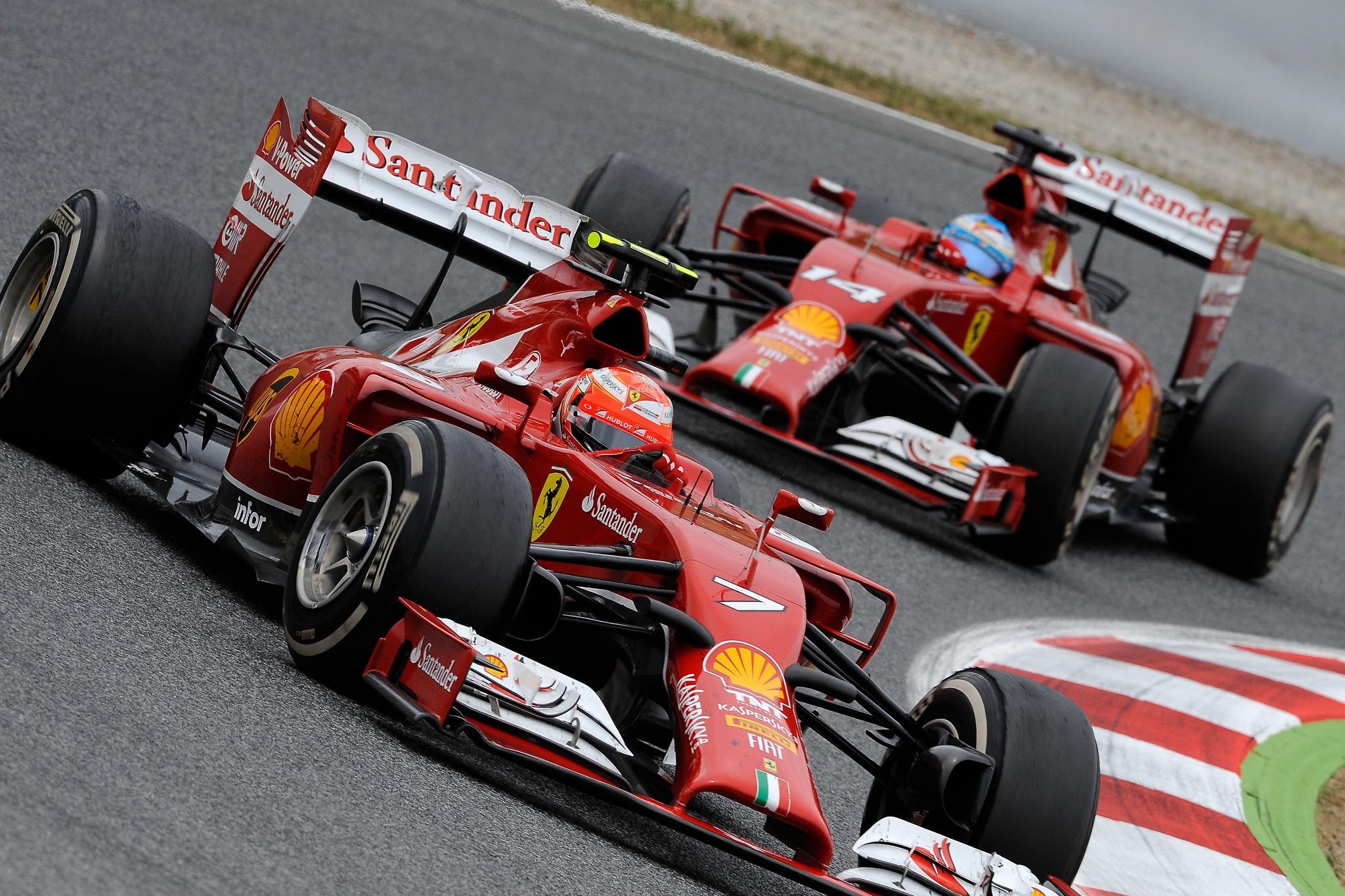 (Scuderia Ferrari SpA via Twitter)
New Ferrari chairman Sergio Marchionne has reiterated comments made by Ferrari team boss Marco Mattiacci earlier this season that the Italian outfit need Kimi Raikkonen and Fernando Alonso for the 2015 season as:
'
They will continue with us because they are at the heart of our project - two formidable drivers, two World Champions,
We only have to give them a car that can match their talent and we will see them at the top again, no doubt.'
Marchionne's comments come amid reports that Fernando Alonso is actively looking for a way out of Ferrari contract with a suggestion recently that the Spaniard would even make a shock move to Infiniti Red Bull Racing for next season swapping seats with reigning world champion Sebastian Vettel.
However, Alonso has continued to state that he is not looking to move elsewhere and that he remains fully committed to the Scuderia and helping them to return to the top of the sport.
It was announced last week that Ferrari president and chairman Luca Di Montezemelo is leaving the company after 23 years at the helm of the Italian company ad this immediately led to speculation regarding Fernando Alonso's own future at the team.
The Spaniard has already been linked with a return to McLaren for next season as the Woking based outfit prepare to usher in a new era with Honda power in 2015.
Marchionne went on to say that he is 100 percent confident that the teams revival will begin next season.
© Ben Johnston 2014