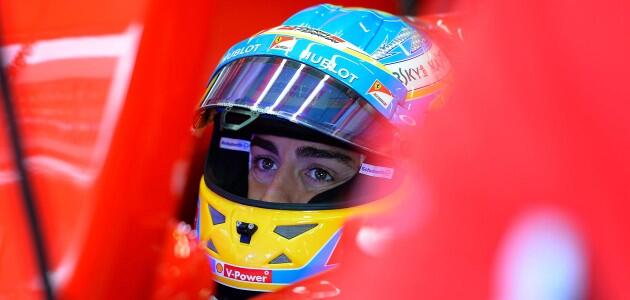 (Scuderia Ferrari SpA via Twitter)
Ferrari's Fernando Alonso has stated that he is getting frustrated with how the team is performing. The Spaniard finished yesterday's Austrian Grand Prix at the Red Bull Ring in 5th place, 1.2s behind former team mate, Williams Martini Racing's Felipe Massa who finished the race in fourth place. Speaking about his battle with the Brazilian, Alonso said:
'
With Massa, I think he was just controlling the pace to be honest. I get close to him with ten or 11 s lap to go and then when I was in the DRS zone, he pull away another two seconds. So he was playing a little bit.'
The Spaniard went on to say that he feels that Ferrari are two far behind Mercedes at this point in the season and that he is hoping to be able to overall the Brackley based team in 2015. He said:
'
It's been five years like this. There is always satisfaction that everyone believes you are always performing at your best. There's the respect from drivers, Team Principals and fans for the job that you do.
But I prefer to have no respect and to win more trophies.'
Ferrari's 2014 season hasn't got off to the best start as the team have only managed to secure one podium finish this season when Alonso finished the Chinese Grand Prix in third place behind the two Mercedes albeit 23.6s behind the Silver Arrows.
Alonso is currently fourth in the Driver's championship on 79 point's, 86 behind championship leader, Mercedes Nico Rosberg.
Kimi Raikkonen said that the team still have a lot of work to do to get the balance of the car right. The Finn found it difficult to find the right balance for the F14-T all weekend and eventually finished the race in 10th place just ahead of McLaren's Jenson Button.
©Ben Johnston 2014