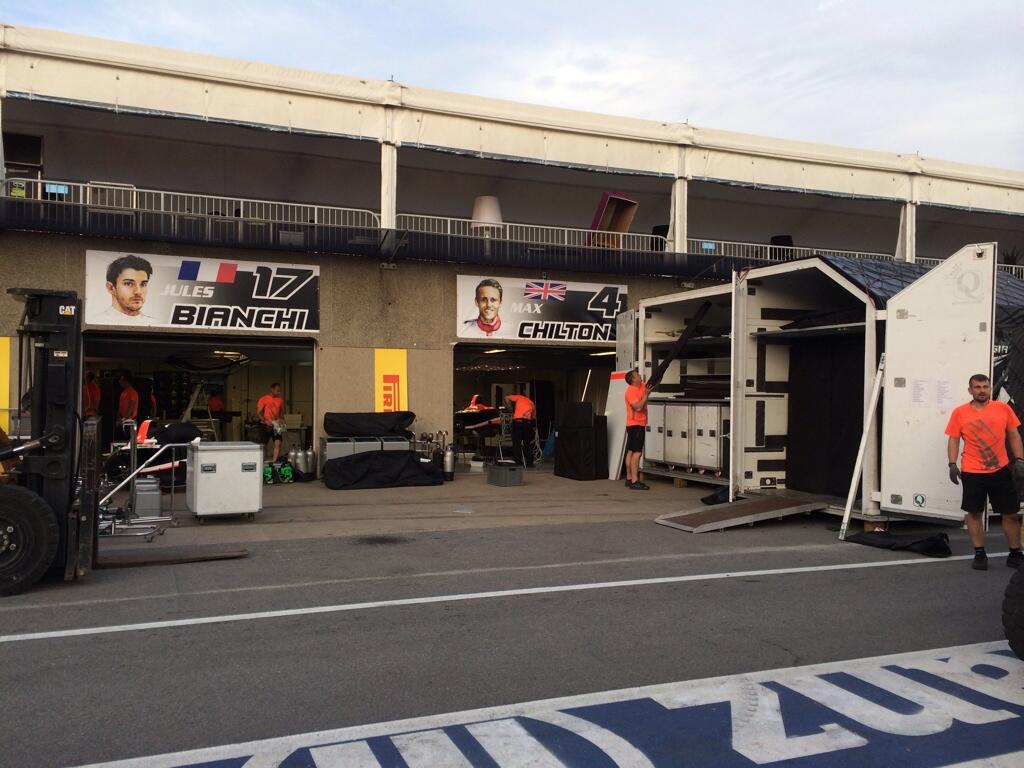 (Marussia F1 Team via Twitter)
The Marussia drivers have cleared the air following the clash that put the pair out of the Canadian Grand Prix two week's ago according to Max Chilton. Speaking during Thursday's Driver Press Conference in Austria, the Englishman said:
'
I was hugely disappointed when it happened. It was a typical first-lap accident; two drivers in pretty close proximity,
I was pretty upset after the race, losing that, and for the team because there was a lot of damage. But we've got to draw a line in the sand and move on from that.'
The clash happened just two week's after Jules Bianchi scored the Banbury based outfit's first ever Formula One point's at the Monaco Grand Prix. The team head into this weekend's race at the Red Bull Ring with a clean slate and they will be hoping that they never encounter what happened in Canada ever again.
Chilton believes that the team need to look to the future, he also feels that the team are closing the gap to the team's ahead of them while pulling away from other rivals. There are just two team's remaining on the grid who are yet to score point's this season, Sauber and Caterham and with the team's having limited data for the Red Bull Ring the practice session's on Friday are going to carry extra importance as the team's aim to get to grips with the characteristics of the circuit as soon as possible.
© Ben Johnston 2014