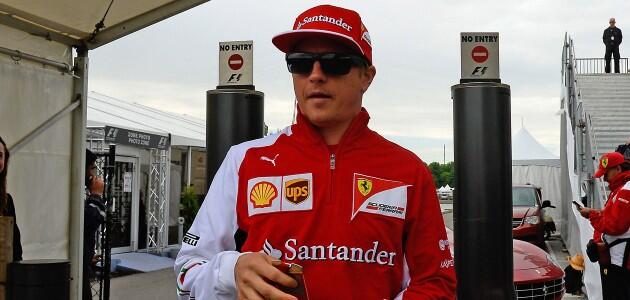 (Scuderia Ferrari SpA via Twitter)
Ferrari have confirmed that the spins that Kimi Raikkonen suffered during the Canadian Grand Prix in Montreal last time out were caused by the engine setting's on the power unit in the back of his F14T. The Finn suffered a spin during Friday practice and then suffered a similar spin at the hairpin in Montreal.
Speaking on Thursday in the Austrian paddock Raikkonen said:
'I'm sure now we've made a lot of changes that it should not happen anymore'. Raikkonen is hopeful that the characteristics of the Red Bull Ring will suit the F14T however, he said that the Italian team will have to wait and see what happens on Friday as the circuit is similar to Bahrain and Canada where the team struggled this season.
The Finn stated that they'll have to wait and see what happens on Friday in Practice. The Finn has struggled since his return to Ferrari and has scored just 18 point's in the opening seven Grand Prix of the 2014 season compared to Fernando Alonso's 69 point's, The Spaniard is in 4th place in the Driver's championship while Raikkonen is currently in 12th place.
The Iceman is looking forward to returning to the Austrian Grand Prix, last time the F1 circus was in Austria he was driving for McLaren and finished the race in second place behind Michael Schumacher.
© Ben Johnston 2014