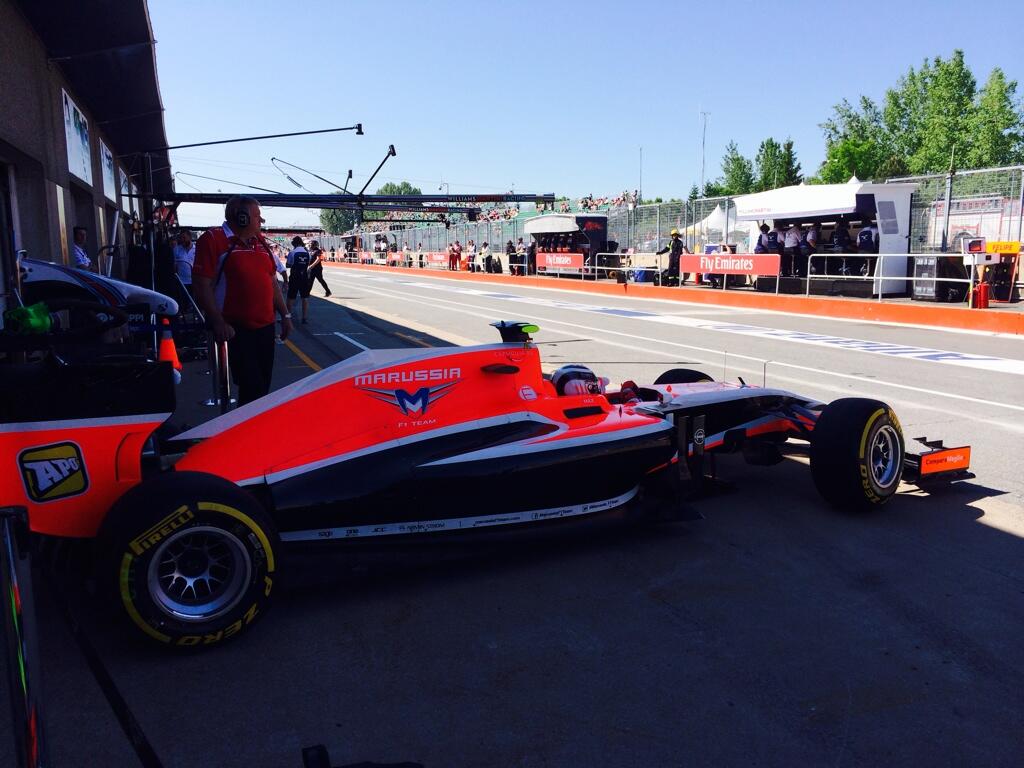 (Marussia F1 Team via Twitter)
The Marussia F1 Team are looking forward to the next leg of the Formula One season following a brief trip across the pond to North America for the Canadian Grand Prix. At the last European race in Monaco, the Banbury based squad finished the race in 9th picking up their very first Formula One point's.
Last time out in Montreal, the unthinkable happened when both Max Chilton and Jules Bianchi collided with one another resulting in a double retirement for the team.
The Red Bull Ring is a new challenge for most of the of the driver's so the Marussia F1 Team along with their rivals are starting from scratch and are relying on their simulator work to figure out the best approach to take for the weekend's Austrian Grand Prix until the driver's do their traditional Thursday track work.
Marussia team principal John Booth believes that the team can extract the maximum performance from their car saying:
'
Our package has shown great promise during the course of the last few race weekends and it goes without saying that the team will be focusing its efforts on extracting even more of that potential and hopefully underlining our recent trend in keeping the midfield in our sights.'