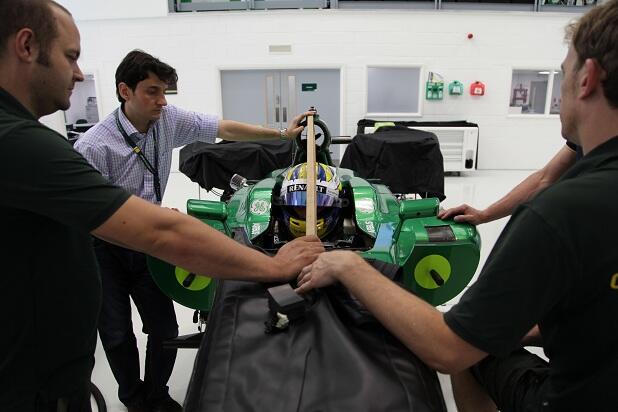 (Caterham F1 Team via Twitter)
The Caterham F1 Team tweeted the following picture saying: 'As preparations for #AustrianGP continue @Ericsson_Marcus dropped by the factory. This would put to rest the rumor that the Leafield based outfit are set to miss next weekend's Austrian Grand Prix. Speculation on the internet in the last 24 hours suggested that the team were set fold with immediate affect as 'budget issues' would reportedly force the team to shut.
It was also suggested that the team's GP2 outfit would also fold with immediate affect however shortly before the above picture was posted Caterham Racing posted a picture of the GP2 cars ready to be loaded onto the race trucks to travel to the Red Bull Ring.
This also goes a long way in proving that the F1 team will be in Austria as the GP2 Series returns to Europe after their North American break.
The team also Retweeted a tweet from their test and reserve driver Robin Frijns as he will travel to Russia this weekend for an F1 demo in Kazan.
© Ben Johnston 2014