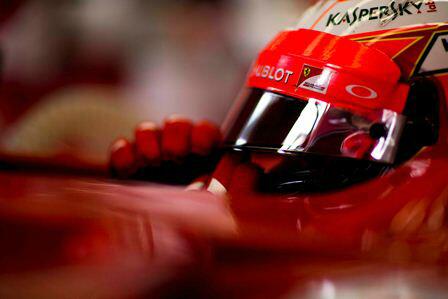 (Scuderia Ferrari SpA via Twitter)
Former Formula One world championship Jacques Villeneuve has launched an attack on Ferrari driver Kimi Raikkonen telling the Finn he needs to 'step up or quit'. Raikkonen has struggled so far this season in comparison to his Ferrari team mate Fernando Alonso and has only managed to 19 point's from the opening eight Grand Prix of the season.
As a result, the Iceman is 60 point's behind Fernando Alonso who is in fourth place in the Driver's championship while Kimi Raikkonen is down in 12th place.
Speaking to OmniCorse.it Villeneuve, who won the Driver's championship with the Williams team in 1997 said:
'
Kimi does not know how to drive with finesse. For him, the gas is either fully on or nothing. This year he has had a lot of spins as if he was still in Formula 3.
If he cannot get the job done in F1, he should go home. He is a very experienced driver and should not be making excuses at every race as if he was a young rookie. You should only need two or three races to change the way you drive and adapt and if he cannot, it means there is a problem.'
Villeneuve concluded by saying:
'You cannot go on like this and keep making excuses when you are a World Champion.'
Kimi Raikkonen is one of the most experienced driver's in Formula One today. Villeneuve is entitled to his opinion, but Ferrari would disagree with the Canadian's assertion as the Italian team are everything they can to help Raikkonen move forward.
Raikkonen will be back to his best in no time at all and that could start at next weekend's British Grand Prix in Silverstone. The Finn has won here once during his championship winning year in 2007 and has had five podium finishes here.
A podium may not be on the cards next weekend but the Finn will have a strong Grand Prix weekend and will score a big haul of point's for Ferrari as the Italian team have steadily improved the car in recent Grand Prix.
© Ben Johnston 2014