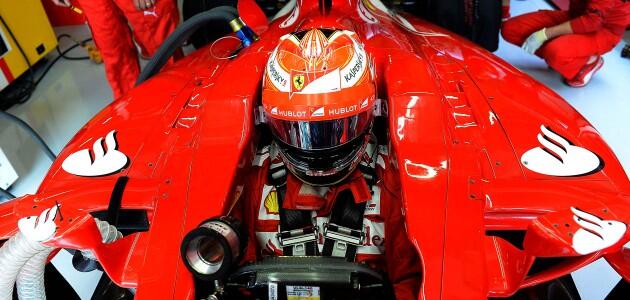 (Scuderia Ferrari SpA via Twitter)
Ferrari's Kimi Raikkonen was left far from happy after the Austrian Grand Prix which saw the Finn end the race in 10th place to collect a single point. Raikkonen started the race from 8th place on the grid but two lap's into today's race the Iceman was told to slow down due to the fact that his F14T's brake's were overheating. Following the race Raikkonen said:
'
Yes we had [power] go down but also after two laps I had some brake issues, I was meant to cool the brakes,
I tried to fight against the guys in front of me as well as behind me so it's quite difficult after two laps when you've been asked to slow down.'
Raikkonen also believes that he was compromised after the team left him out longer then expected during his first stint. Speaking about that situation, the Finn said:
'
For me it was very bad timing for the pit stop. My tyres were not good and I lost two places on my in lap. I needed to really stop earlier but I don't know the reasons why we stopped at that point but it obviously cost us some places. With the speed that I had there was no way to get anything back. Obviously that was not very good.'
Raikkonen heads to the next race, the British Grand Prix in Silverstone in 12th place in the Driver's championship on 19 point's, 60 behind team mate Fernando Alonso who is up in fourth place in championship.
The start to the 2014 Formula One season has been one Raikkonen's worst starts to a season as he has not been able to find the power in the car and that is the problem that he had today as he was heard over the radio saying:
'give me more power then' Raikkonen replied when he was told by the team to make up two tenths over McLaren's Jenson Button.
Ferrari have an awful lot of work to do to catch up with Red Bull Racing. While Raikkonen had another disappointing race, Fernando Alonso finished the race in 5th place and despite this the Spaniard has admitted that he is already focused on catching Mercedes and beating Mercedes in 2015.
©Ben Johnston 2014