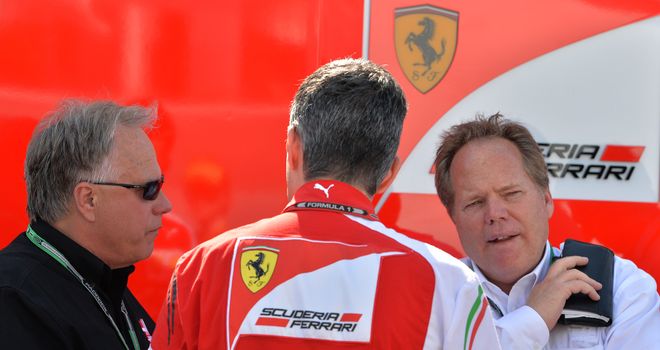 (www.skysports.com)
New Formula One team owner Gene Haas has said that building his own team from scratch rather then buying an existing team. The American NASCAR team owner has elected to defer his entry into the sport until 2016 which means that he has an extra year to prepare for Formula One. Haas has already revealed that Haas Formula will have two base of operations. The main one being in the US beside his existing NASCAR facility as well as a base of operations in the UK as the team are already in talks over a site for their UK base.
Haas is focused on building his own team and doing Formula One his own way and when asked about Caterham and Lotus he said:
'
I'm not even sure those teams are for sale, people say they're for sale, but every time you talk to them there are always complications - you have to pay this debt off, it's in this location, you have these people.'
Haas was in Canada last weekend and was seen in the Ferrari garage amid suggestions that he is in advanced talks with the Italian manufacturer over a power unit supply deal aswell as a technical collaboration between the two parties.
Haas believes that the team will not have a problem attracting staff to the new team as the distance between his operation in Charlotte and London is only an eight hour flight and he believes that this won't be a problem. Speaking about the logistical side of the business Haas said:
'
There will have to be some kind of European base at least for the cars to go to initially, because we've got to ship them out of either London or Germany.
During their time in Formula One between the year 2000 and 2005 Jaguar Racing used a wind-tunnel in the United States while their HQ was in Milton Keynes so it can be done.
© Ben Johnston 2014