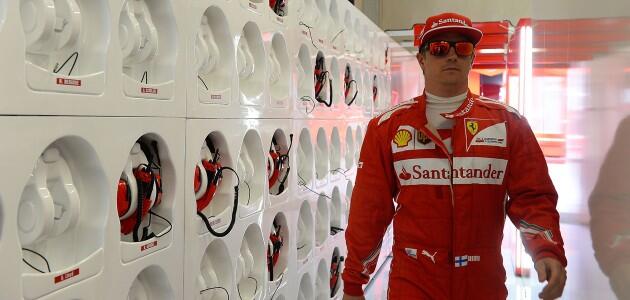 (Scuderia Ferrari SpA via Twitter)
Ferrari's Kimi Raikkonen is confident of an improved performance in tomorrow's Austrian Grand Prix at the Red Bull Ring after struggling in qualifying compared to team mate Fernando Alonso. Raikkonen will the race from 8th on the grid while Alonso will start the race from 4th on the grid and will start alongside Mercedes Nico Rosberg.
Speaking to the media following Saturday's qualifying session, the Finn said the first corner caused him a few problems.
'
I was struggling with the first corner a lot, I couldn't get it right.
I knew I had three laps so I tried to do it again but on the last lap I just locked an outside wheel for some reason and flatspotted the front left. It was pretty much done at that point. So it was about the first corner and after that I lost a lot of time there with a lot of vibrations in a straight line and I just did the lap to get a time.'
The Finn went on to say:
'
It was disappointing and difficult to get a single lap together the whole weekend. The speed wasn't too bad if I'd put a lap together but it's just been a big struggle to do that. In the end it wasn't a complete disaster but not where I want to be.'
Raikkonen will be hoping for a better performance in tomorrow's race as the Iceman is currently 12th in the Driver's championship on 18 point's following a difficult start to his Ferrari return. Raikkonen believes that the performance of the car with improve during the race tomorrow due to the fact the tyre performances will be better in race trip then they were in today's qualifying session.
Ferrari will be hoping to increase the point's gap they have over the Sahara Force India Formula One Team who are currently in 4th place in the Constructors championship. Nico Hulkenberg will start the race from 10th place after making it into the shoot out for the first time since the Spanish Grand Prix while Sergio Perez will start the race from 16th on the grid.
So as a result, Ferrari are in a good position to extend their point's gap over Force India and indeed to close the gap to Infiniti Red Bull Racing who have a lead of 52 point's over Ferrari while Mercedes have an advantage of 119 point's at the top of the Constructor's championship.
© Ben Johnston 2014